Windows 7 installation on my dual boot Apple iMac started complaining about low disk-space and I was in a fix whether to clean-format the Windows partition or go for selective uninstallation of applications and data I no longer need. I fired-up my favourite disk space analyzer tool - Folder Size and voila, I now know what I need to do to quickly recover GB's of free disk-space without removing anything.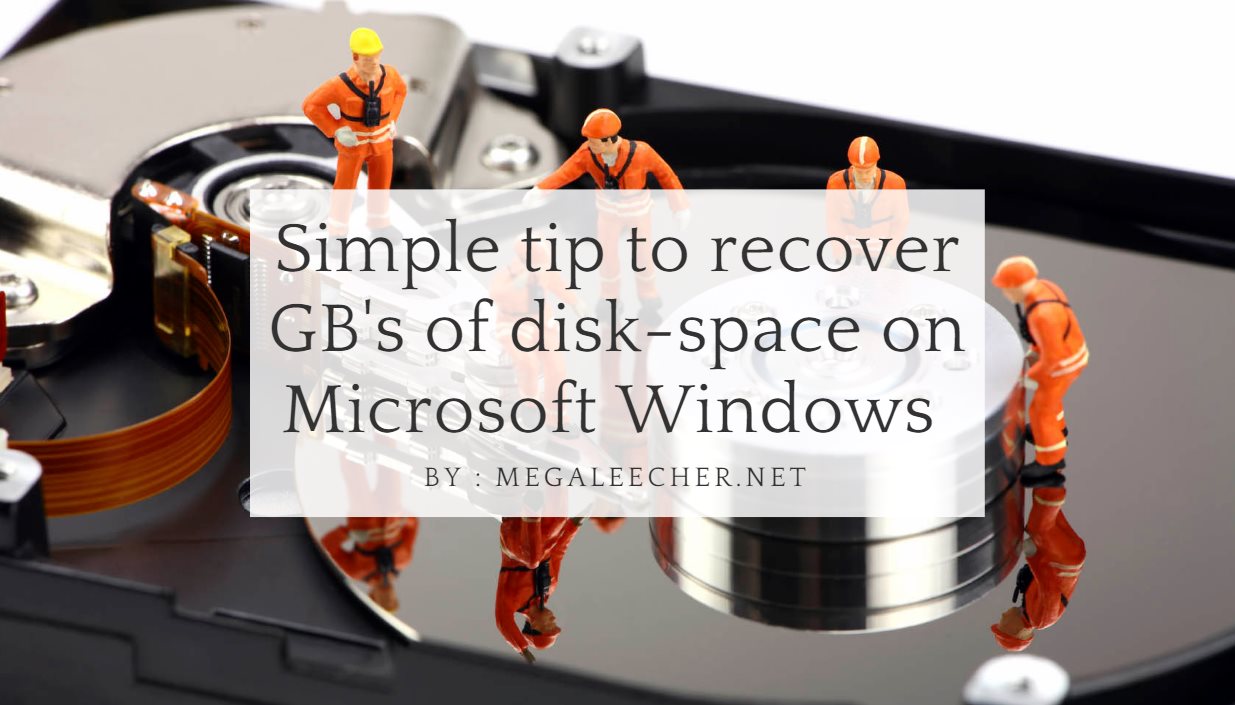 Folder-Size scan showed that c:\windows\Installer folder occupied 9.48GB disk-space, this is a system folder and you cannot delete it so I decided to use the Windows Disk Cleanup tool to let it take care of it.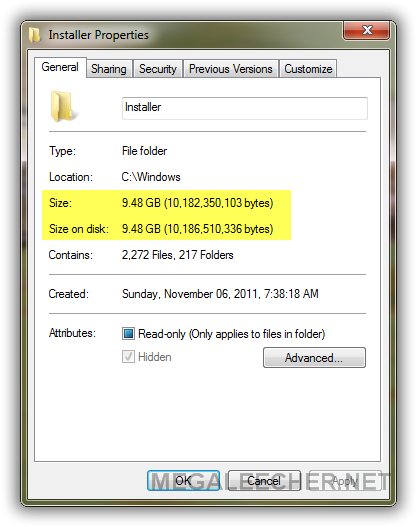 With years of usage Microsoft Windows tend to accumulate Update files, installer cache and memory-dumps which can occupy GB's of disk-space on your computer. Luckily, Microsoft provides a free utility with Windows allowing users to quickly and easily claim-back this disk-space.
How to use Windows Disk Cleanup utility:
To start, navigate to - Start->Search box->type 'Disk Cleanup'->select 'Disk Cleanup' from results.
Select the drive that you want to clean up, and then select OK.

After the Scan, you will see how much disk-space can be recovered by the utility. You can select/de-select options from the list to choose which data you want to keep and which you don't. In my case 19GB disk-space will get recovered by Disk-Cleanup utility, majority (~12GB to be precise) of this was occupied by Windows Memory Dumps.

Click OK and the utility will Warn you of Permanent data deletion.

If you clicked OK, the utility will go ahead and you would have recovered free-space on your disk.