Forgotten windows login password and have no reset disk? Situations like this leaves us with no choice. We can use the default Administrator account or the password reset disk created in advance to gain access to Windows in such situations, but what if we didn't enable the default Admin account and have no password reset disk?
Luckily, we can still find some utilities to reset forgotten Windows 10/8.1/8/7/Vista/XP password, such as Windows Password Recovery Tool, a must-have professional program developed by Tenorshare for resetting/removing Windows local account and Microsoft account password.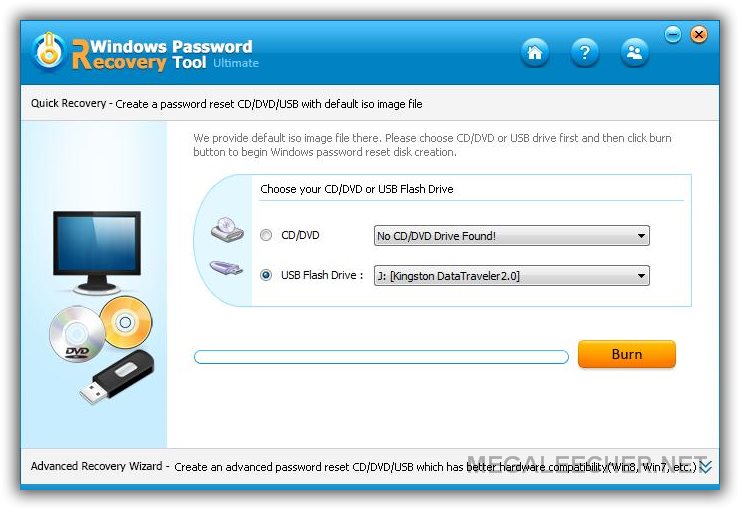 A blank CD/DVD disk or a USB Flash Drive and a PC you can access normally.
The ultimate version of Windows Password Recovery Tool comes with lots of functionality as detailed below.
Reset and remove local user and Microsoft account password on Windows 10/8.1/8/7/Vista/XP.
Reset and remove domain admin and user password on Windows Server 2012 (R2)/2008 (R2)/2003 (R2).
Work for any local user, Microsoft and admin account.
Create a new local admin account or domain admin account.

With a clear and simple user interface, we can perform this password recovery tool with only three steps.
Step 1 - Burn a Windows password recovery disk.
Step 2 - Boot up PC from the burned disk.
Step 3 - Recover/reset Windows local or domain password.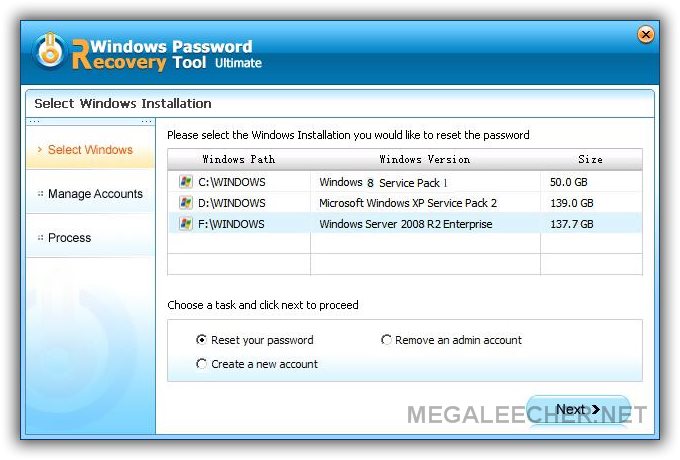 To be honest, this utility has amounts of charming traits drawing my attention, for example:
It allows us to reset and remove forgotten password for admin account and standard user account of Windows 10/8/7/Vista/XP and Windows Server OS.
Both local account password and Microsoft account password can be reset.
Very easy to use. Burning disk and resetting the password are all the steps.
Support various brands of desktop and laptop.
There are still one or two shortcomings of this tool although it is rather perfect. That is, you may need a bit of keenness to computer knowledge especially for setting BIOS for PC to boot it from CD/DVD or USB drive. But after using so much software, I have to say that this is an inevitable step.
To learn more info about this tool, you can refer to. http://www.windowspasswordsrecovery.com/