Wondershare Video Converter Ultimate is a powerful video converter software that works for both Windows and Mac, and the best thing is that it gets the work done perfectly in the first go. Unlike other video converting software, it comes loaded with multiple powerful features that just don't let you convert the videos but you can edit, burn, organize, and even capture videos.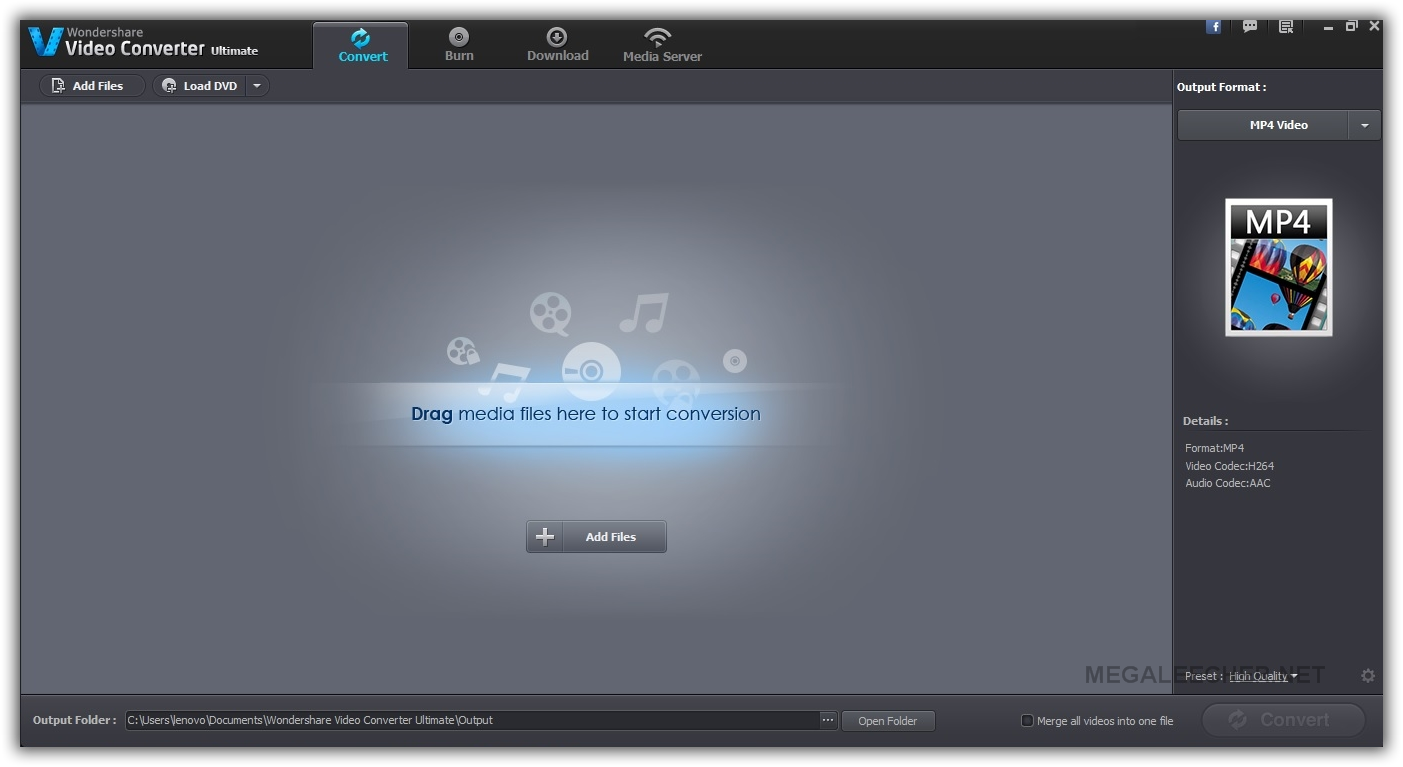 Super-fast video conversion: Want to convert videos quickly? No one has the time to wait for hours to convert a few video clips every day. If you are a professional, you probably convert hundreds of videos every week. Imagine a video converter that gets the job done 30 times faster? How much time will you save? Video Converter Ultimate converts videos at lightning speed.
Support 159 formats: Time to get more productive with this powerful video converter that supports almost all the video formats that exist. Think of any video format, you can convert videos into that format. It supports MKV, DVD, ASF, 4K, WMV, and many others. Not just videos, it supports audio formats and images too.
One-click TV integration: This is the feature that is loved by the movie lovers. Stop watching videos on the tiny screen of your laptop instead, shift to a bigger screen. With just one click, you can watch videos on your smart TV as well as standard TV. The only requirement is to have your TV and computer connected to the same network.
DVDs got better: You can convert DVDs to high quality video files that will play on your smartphone, iPad, and on other devices. You can watch your favorite movies on the go now. This is not all, the Video Converter Ultimate lets you burn DVDs. Burn unlimited DVDs and convert your home into a mini theater.
YouTube video downloader: It comes with a Youtube video downloader that works smoothly with all the online videos and streaming sites including YouTube. It lets you download videos with just a click in your preferred format. Watching YouTube videos offline is not a dream anymore.
Video recorder and editor: You can record videos easily with its easy-to-use interface. Not just that you can make your own videos but you can edit pretty much all the videos. Trim, contrast, volume adjustment, add subtitles, crop, and do anything with the videos.
Other features include:
• It converts 2D videos into 3D videos effortlessly.
• A powerful built-in media player.
• Compatible with all the operating systems.

• A powerful video converter that's equally good for personal and business use.
• Works on all the major operating systems.
• Has tons of features that will make your life easier and fun.
• Affordable and comes with a free trial.

• You'll need ample time to get used to the software. Though it is easy-to-use but to fully explore all the features, you need time.

If there is anything that you have underestimated on this planet, it is none other than the Wondershare Video Converter Ultimate for Windows and Mac. Probably the best in the game and one of the fastest tools for video conversion to almost all the known formats. You will just love it!