Celebrate Christmas with the best ripper and converter Leawo DVD Ripper being offered for free to you. The Leawo DVD Ripper easily converts and rips the DVD to MP4 easily and fast in comparison to other rippers available in the market. It is, in fact, an effective way of backing up DVD movies that you can easily play and watch on your portable devices.
We live in a world where we are surrounded by the people who are frequent users of mobile devices like iPod, iPad, iPhone, HTC phones, Android phones, Windows Phones, tablets, and others. The most suitable video format that is well-supported by all types of devices is the MP4. So, it becomes important for every user to have an efficient converter that will do the task of converting DVD to MP4 without compromising on the quality of the video.
Leawo DVD Ripper is the best converter and ripper that provides you with the MP4 videos in small sizes and all device-friendly format. MP4 videos provide you with the DVD quality audio and pictures that you can easily play on your electronic devices.
Apart from the free DVD ripper, Leawo is also offering good discounts to their awesome Blu-ray Ripper, which we will be reviewing today.
The Leawo Blu-ray Ripper is the best alternative to the HandBrake in many terms. Handbrake is often thought to be the best choice for the conversion of Blu-ray to MP4 by most of the people as it is easy to use. In a few clicks, the Blu-ray will be converted into MP4 without bothering you. But to know, Leawo Blu-ray Ripper is better than HandBrake when both are compared with each other on features.
Leawo Blu-ray Ripper Features
If we start talking of the Leawo Blu-ray Ripper features, you will find out that the ripper-cum-converter has got so much to offer to you. Let's have a look at the features of the Leawo Blu-ray Ripper:
1. Rip and convert Blu-ray to Video and Audio
It is the best Blu-ray ripper software that is capable of converting Blu-ray to video and extract audio off Blu-ray and saving it in all formats for all types of media player and device.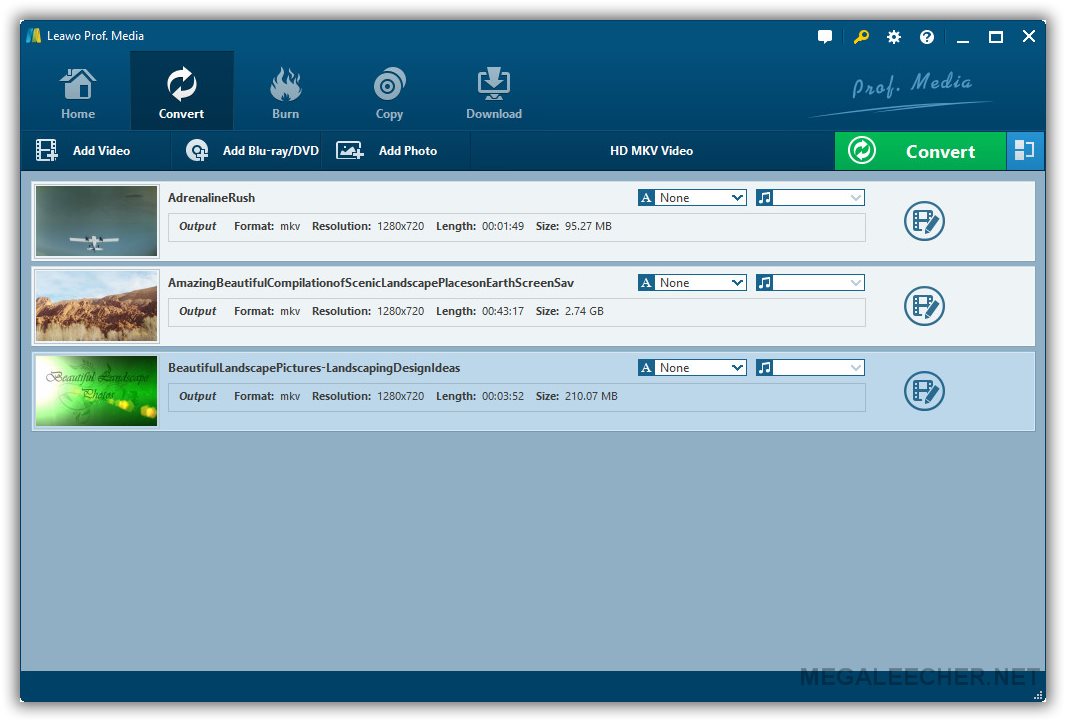 a. It is also compatible with DVD to video conversions. It can easily convert and rip Blu-ray/DVD to MP4, Blu-ray/DVD to AVI, Blu-ray/DVD to MKV, Blu-ray/DVD to WMV, etc., and extract audio off Blu-ray/DVD to save in MP3, FLAC, AAC, etc., supporting over 180 video and audio formats.
b. It can also convert Blu-ray/DVD to 4K video, 720P video, 1080P video, and regular video so as to let you enjoy the video on your 1080P displays, 4K TV, or mobile devices.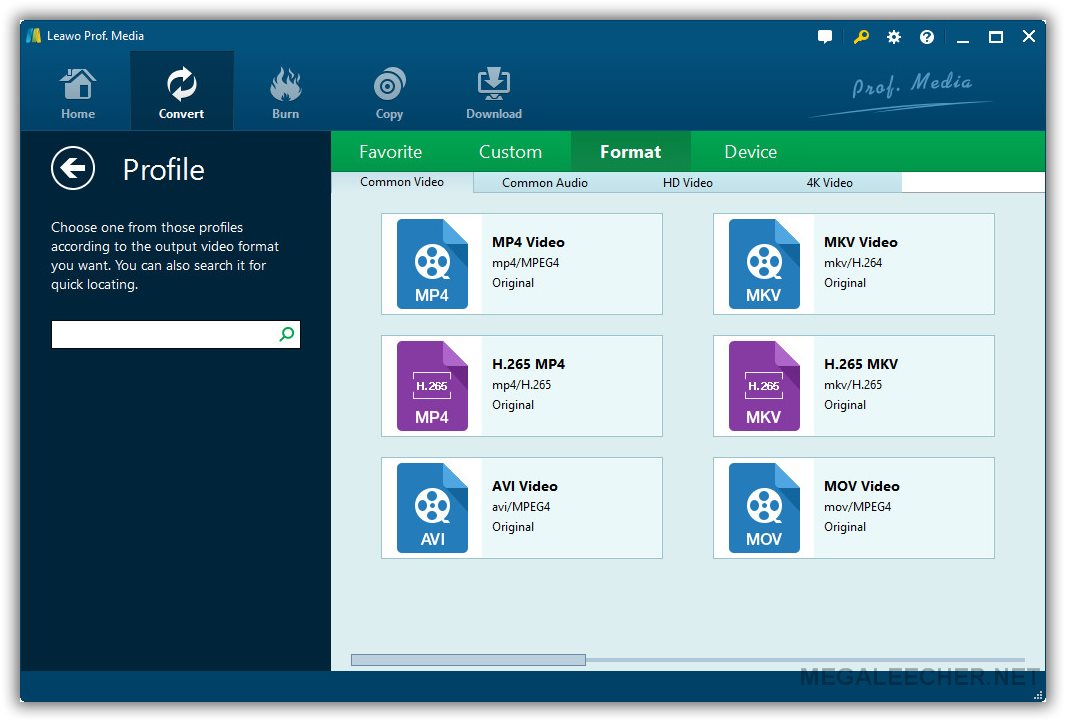 c. The Blu-ray ripped to videos by Leawo Blu-ray Ripper are compatible with your Windows Media Player, iTunes, QuickTime, Android smartphones, iPhone, iPad, and tablets, Surface, Xbox, and other devices.
2. Rip and convert any kind of Blu-ray/DVD discs
The Leawo Blu-ray Ripper is capable of ripping, converting, and decrypting any type of DVD whether it is commercial or a regular one.
3. High-quality video output
The best ripper-cum-converter has got to offer you the cinema-like movie experience with your own home theatre system. There is no quality loss in the Blu-ray/DVD content after the conversion.
a. It is capable of retaining the original quality of images from the Blu-ray content in accordance with your personal settings and keeps the same image aspect ratio, pixel density, image frame, etc. as that of the Blu-ray content.
b. You can also rip your Blu-ray content to HD video either 1080P or 720P, depending on your personal requirements. Along with it, it can also rip Blu-ray disc to 4K MKV/4K MP4 video for Ultra HD movie experience on your 4K displays.
c. With Leawo Blu-ray Ripper, you can also get "Audio Copy" audio output support for a theatre like audio experience on your computers or TVs.
d. It also gives you the authority to set parameters as per your choice. You can adjust video codec, aspect ratio, bit rate, quality, resolution, audio codec, frame rate, sample rate, channel and other such parameters in accordance to your choice.
4. Personalize Blu-ray/DVD movies
Leawo Blu-ray Ripper gives you the option to personalize your Blu-ray/DVD movies before the conversion takes place. You can edit the videos in accordance to your preferences. You get the options to merge files, edit (trim, crop, etc.) media, create 3D media, adjust parameters, add watermark, control brightness contrast and others.
5. User-friendly and fast-conversion interface
It uses advanced graphics accelerating technologies and supports batch conversion; making it capable of converting and ripping Blu-ray/DVD faster than others. And to know, with so many exciting features and best technologies, it is very easy-to-use as well.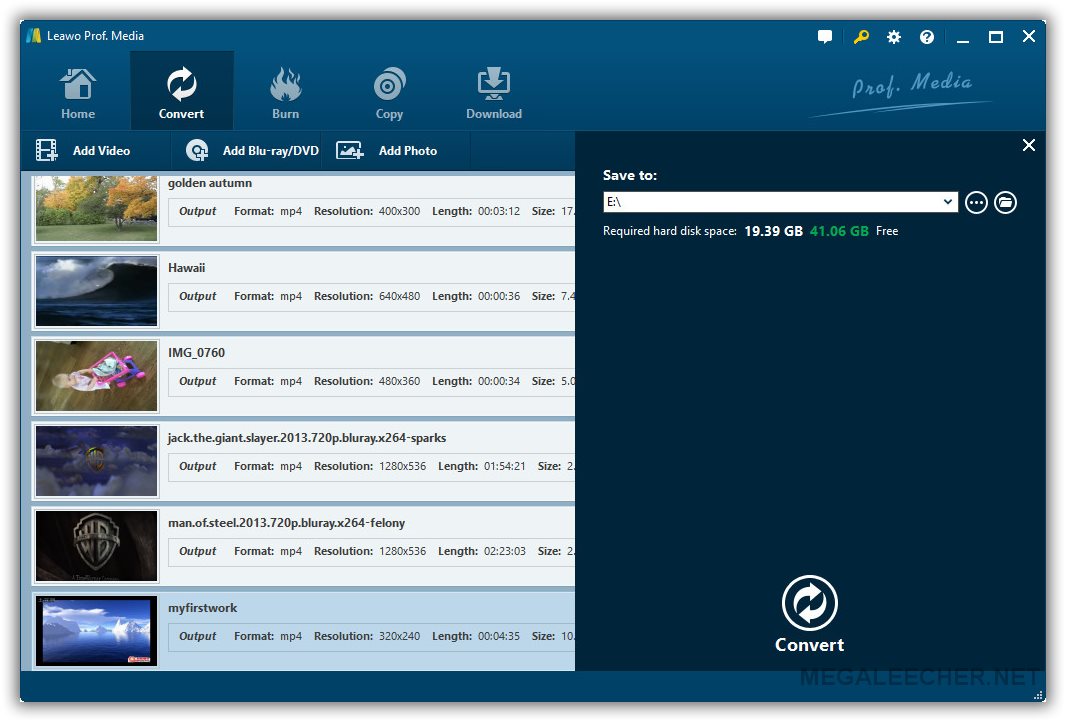 a. You don't need to have the knowledge of much technique to set output profile, add media file, and then start the conversion.
b. You can also watch the movies in your local language as it is feasible and free to select from source Blu-ray/DVD files.
c. The software supports AMD APP, NVIDIA CUDA, and Intel Quick Sync GPU accelerating technologies for 6times faster conversion than others.
d. You can convert multiple Blu-ray/DVDs to MP4 videos at one time.
e. The built-in Blu-ray player that lets you preview 3D movie effects and video editing effects.
Using Leawo Blu-ray Ripper, you can easily convert Blu-ray to MP4 on PC. Though both Mac version and Windows version get the same program interface, if you use Mac, it is advised to install Leawo Blu-ray Ripper for Mac for the conversion. So, the procedure for the conversion is same in both the cases.
Step 1: Load your Blu-ray Movies
Open the "Blu-ray Ripper" module and click the 'Add Blu-ray/DVD' button to start browsing to select the Blu-ray movies you want to load and convert. You can also add Blu-ray folder or Blu-ray disc.
Step 2: Select MP4 for Output Format
On the right side of the 'Convert' button, there is a drop-down box that you are to click. Then, select 'Change' and select "Format > Common Video > MP4 Video" or "Format > HD Video > HD MP4 Video" to set MP4 as your output format. And then, return to the main interface.
Step 3: Convert Blu-ray to MP4
Click the 'Convert' button and set the output directory on the popup sidebar. And, then click the below 'Convert' button to start the conversion of Blu-ray to MP4 videos.
Free Activation Serial Key/Licence Code Giveaway :
You have the chance to avail the discounts on Leawo Blu-ray Ripper Christmas Giveaway offer to get the benefits of the best converter-cum-ripper. Just visit the link - http://www.leawo.org/promotion/special-offer/ and you will get licence code for Leawo Blu-ray ripper instantly in your inbox for activation as shown below.