In many cases, iTunes' one-way syncing method won't satisfy our iPhone / iPad / iPod media content management need. For example, if you have multiple computers, you can only sync your Apple device with one of them. This is the way PrimoMusic for Mac comes in.
PrimoMusic for Mac is a newly released iPhone / iPod Transfer software, which makes it super easy to manage your music, movies and all media content on your iPhone, iPad and iPod. Copying music to / from any Apple device made simple, fast, even without the bother of iTunes.
Usually priced at 19.99USD, now you can get it for completely free during the Giveaway.

Who May Need This Software?
For the Apple users who would like a simpler & more flexible iPhone / iPad / iPod Media Content Manager;
Users who are not satisfied with iTunes and would like an alternative;
Users who would like to sync their Apple devices with multiple iTunes libraries on different Macs;
Users whose iTunes music collection has been lost / damaged / removed, and desperately need a recovery from iPhone / iPad / iPod.
#1 Import / Export iPhone Music without iTunes - Have your favorite songs saved on multiple computers, but your iPod, or iPhone, can be synced with only one of iTunes library? PrimoMusic helps to transfer your music, movies, TV shows, podcasts, iTunes U, audiobooks, and all your media content, right onto your Apple devices, without the bother of iTunes. This way, you won't worry about your original media content on your iPhone, iPad or iPod, get overwritten.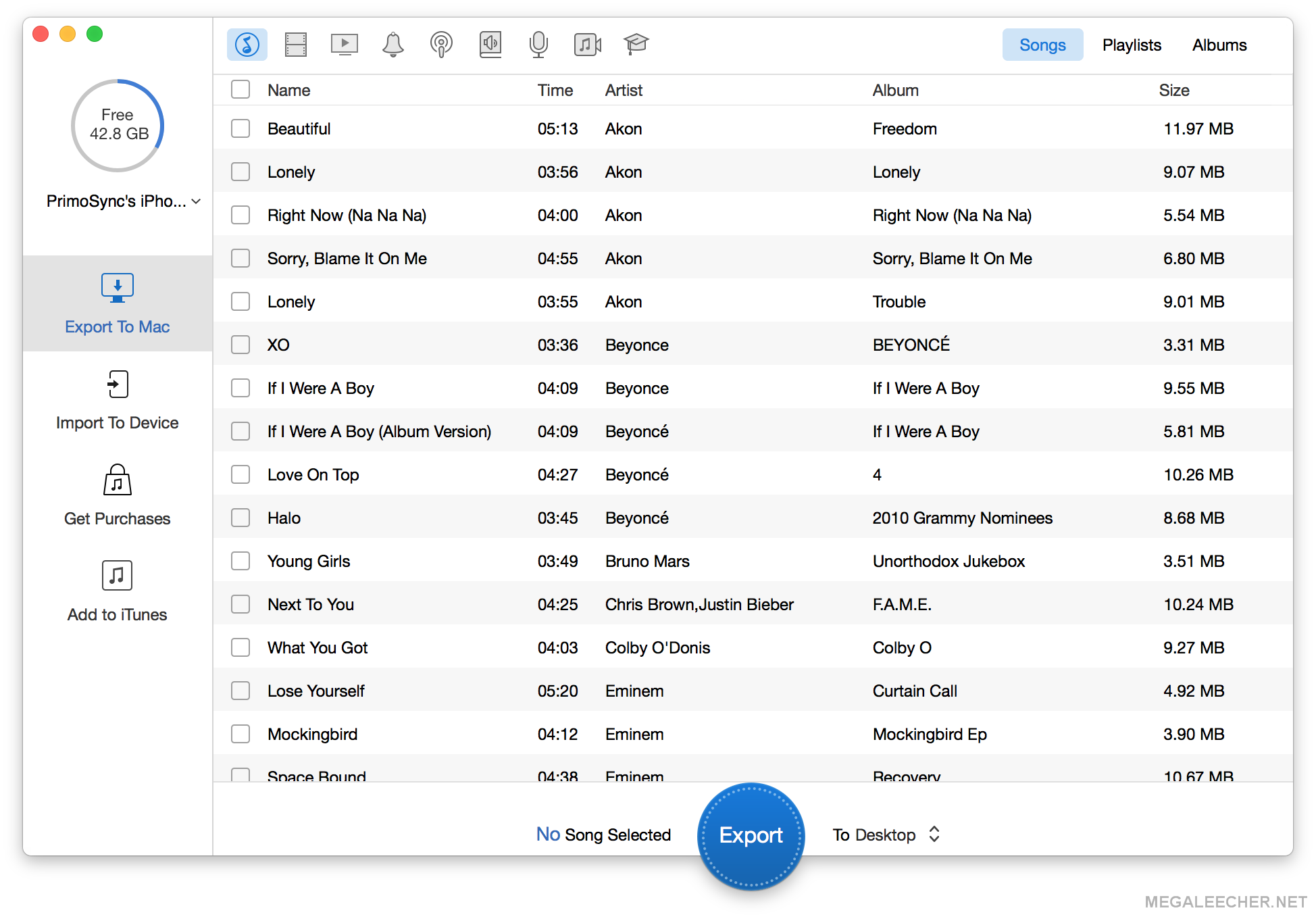 #2 Download iTunes Purchase Content from iPhone to Any Computer - you may have invested a lot of money and time on purchasing contents from iTunes Store, App Store or iBook Store, but you'll still worry about your purchased items get lost. PrimoMusic will help you backup or retrieve them from your iPhone / iPad to any computer without the tedious iTunes authorization.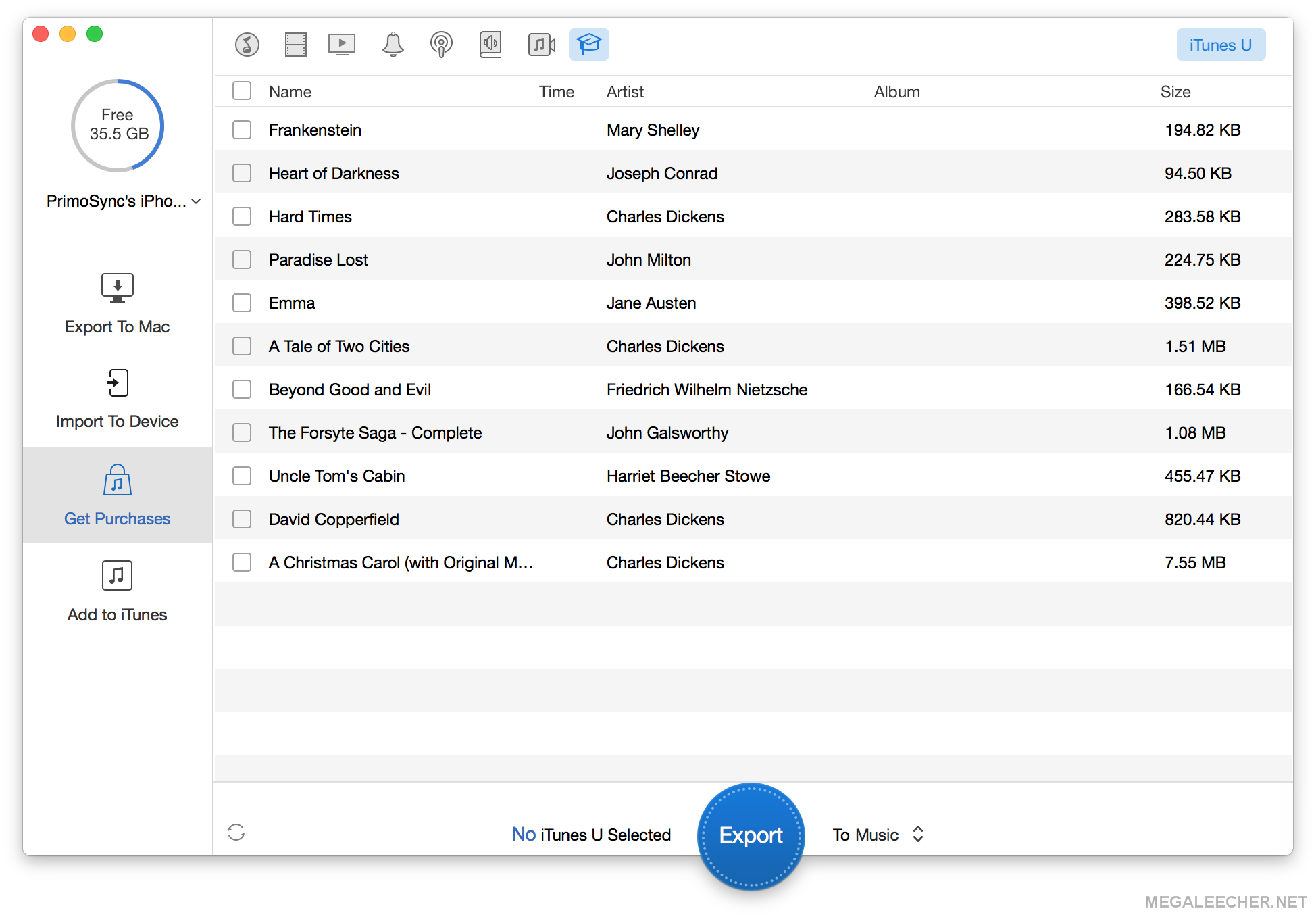 #3 Rebuild iTunes Library in the Most Efficient Way - iTunes is the best way to organize and enjoy your podcasts, movies, and TV shows, especially your music with personalized playlists, ratings and play counts. In case any unexpected "disaster" happens to your iTunes library, PrimoMusic brings two simple and effective solutions to help you rebuild it up.
Smart Transfer - Built with an intelligent personality inside, PrimoMusic understands what content already exist on your iTunes library. It will filter out all duplicates and only get the unique items on your device ready for transfer. So, all you need to do is to make one finger tap to start transfer.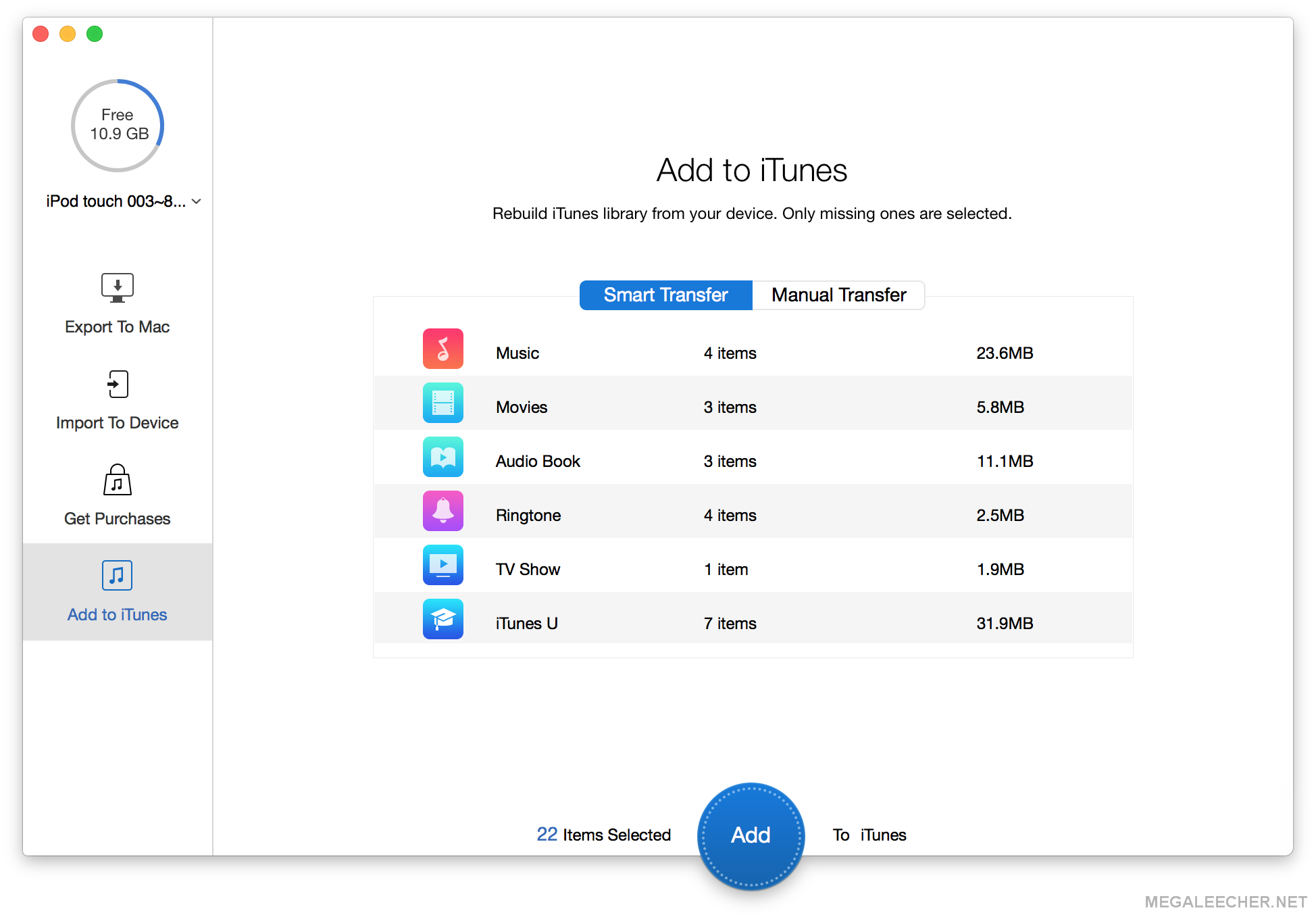 - Want to make further sortation for the files you'd like to transfer? Go use Manual Transfer option. It allows you manually picking up music, movies or other media items, and then selectively adding them to your iTunes library, saving you the trouble of duplicates or unwanted tracks in your library.