You are probably aware how torrents work and you know there are some problems associated with them. Well, there is now a new way how to download them.
Bitport.io is a cloud torrent client running in web browser that allows you to download torrents safely, quickly and even to stream them online. All without it being burden to your own internet connection and with ability to access them from any device including your mobile phone.
All the data you download are transferred through network to the servers and this means it goes really fast. So fast, in fact, it can feel like the download was instantaneous.
Bitport.io also has really easy to use interface, so downloading anything and streaming it is as easy as it gets. When you are done with downloading, you can access your files on any of your devices, because Bitport runs in you web browser and does not require you to download any client.
And now the best thing. Bitport.io encrypts all your torrent traffic, which means it is probably the most secure service of its kind right now. And it even checks all your files for threats with NOD 32 antivirus. Say goodbye to those files trying to mess with your computer!
For the purposes of review was used Standard premium plan for $10 a month, provided by Bitport.io. That means 100 GB of storage space, 10 slots for downloading and unlimited download speed and traffic. Bitport.io also give you option to buy cheaper plan for $5 a month with lesser storage capacity of 30 GB or bigger one with 250 GB. There is also Free plan that gives you chance to get your hands on all of the features, but with limitations to your traffic and storage space. Take that option as a feature trial version.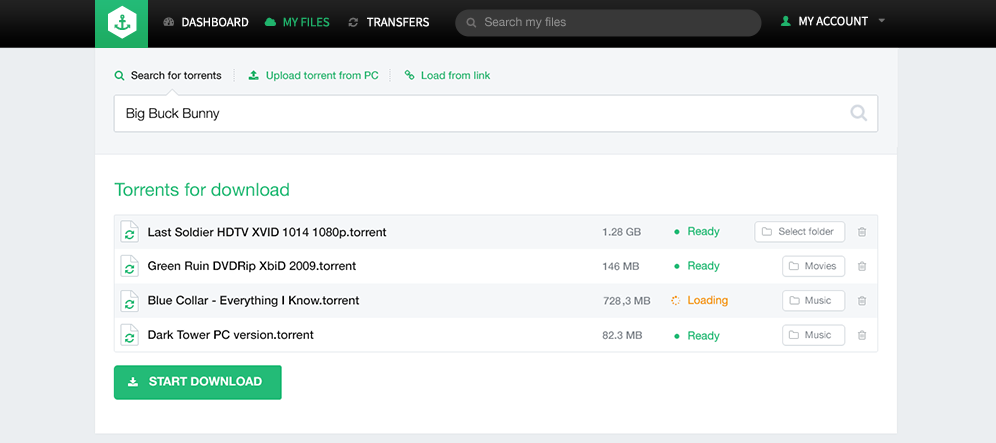 Is there something not to like about it? Well there is. The free version Bitport is providing is for trial purposes and to enjoy you downloading fully, you will need to pay. Another problem can be limited number of downloading slots. There is luckily not much else to talk about.
All in all, It is easy to recommend Bitport.io as a service. It works well, it is secured and even looks nice. It needs to be said there are big competitors like Zbigz, but Bitport.io comes out on the top. There is also a in case you are not happy with your purchase.
You can try out Bitport.io for your self here.