There was a time when revolutionary Apple iPhone lacked the very basic text manipulation functionality like copy/paste and we have to use hacks to get the feature. Slowly and steadily the Apple iOS mobile operating system has now matured a lot and offers a decent set of functionality to perform text manipulation.
If you make use of capital letters, you should be happy to know that Apple iOS offers the ability to use "CAPS LOCK" feature - letting users write all capital-alphabets without the need to repeatedly use SHIFT key. Here is how to activate and use this nifty feature from Apple iOS native keyboard.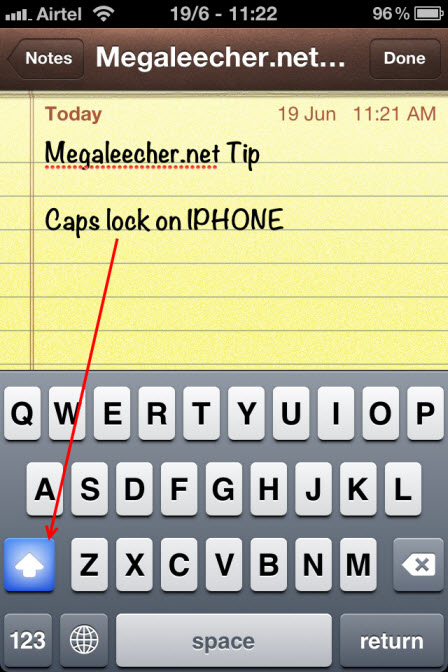 To use "CAPS LOCK" feature on Apple iOS devices(iPhone, iPad, iPod Touch etc.), simply double-tap the SHIFT key (the UP arrow) as shown in the picture above to activate the feature - the button will turn BLUE to mark the activation.
If this feature is not enabled on your device, navigate to Settings -> General -> Keyboard and set select 'Enable Caps Lock' to 'ON' as shown below.