Want to install Mac OS X "Leopard" the successor of Mac OS Tiger on your PC, but don't want to go through all the high skilled patching and EFI emulation to get it working on PC, Here's a solution "Leopard DVD with built-in PC-EFI", EFI emulation allows users to enjoy OS X on their PC.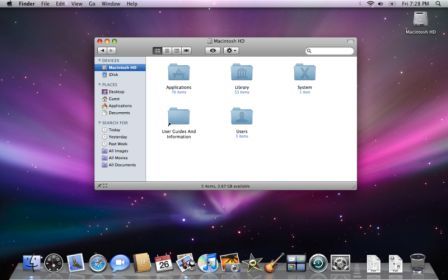 Goto Mininova and search for "iATKOS v1.0i", Download the torrent sizing 2.09 GB. (Sorry, no direct link to torrent)
Burn the downloaded .ISO to a DVD.
Boot using the DVD and follow onscreen instructions.
Please keep in mind that this could be illegal as the OS is patched by some third party and not meant to be run on a PC, this information is provided for educational purpose only.