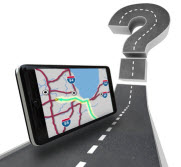 Apple is known for it's finer details and perfection, but this time they have failed miserably. The removal of Google Maps and introduction of Apple Maps in iOS 6 has resulted in nothing but chaos and a lot of bad press for Apple.
Apple's new maps is a major disappointment internationally as it lacks Transit function for 51 countries, traffic updates for 24 countries, and Street View in 41 countries - Totaling, 63 countries with a user-base of 4.5 billion people which had these features previously available in iOS 5. But that is not all, even American users are having a tough time using "buggy" Apple Maps, the maps are so faulty that they have not only distorted or removed popular monuments but are dangerously displaying navigation directions from roads to canals and non-suitable terrains.
In the examples below Apple Maps shows roads "obliterated", and Statue of liberty is simply vanished. In the following image you can see map detail difference between iOS 5 Google Maps and iOS 6 Apple Maps, this is not all Apple Maps is showing dangerously wrong navigation into a canal !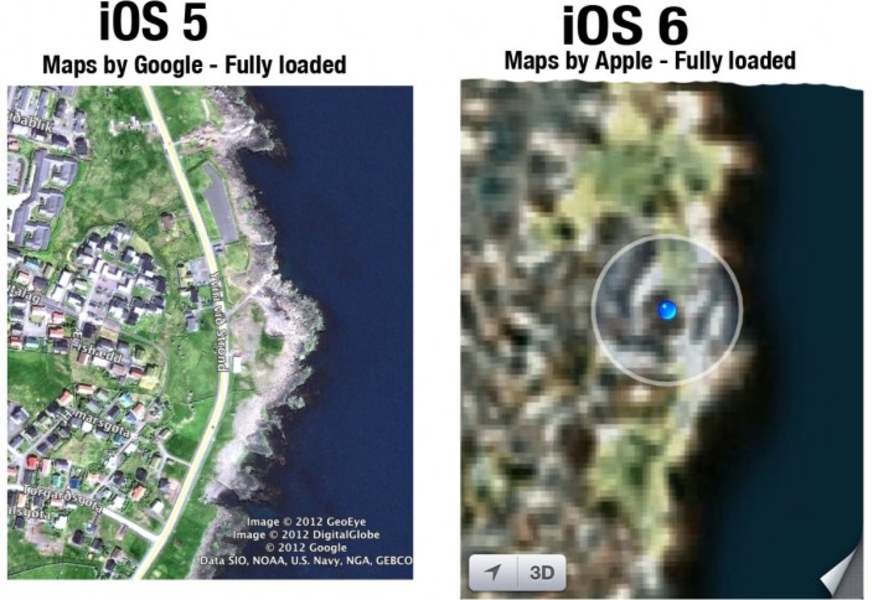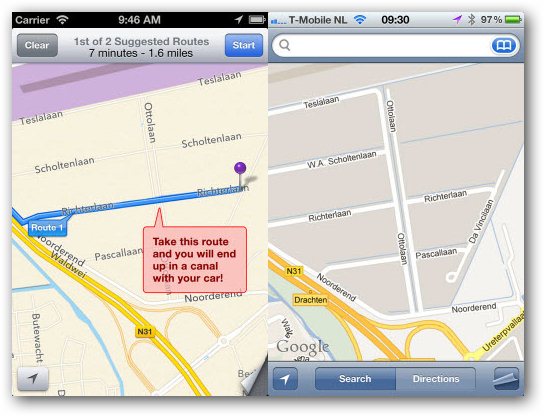 These widespread errors have resulted in twitter hash tag #ios6apocalypse climbing up the charts with user submissions, more buggy images of Apple Maps below.