Auslogics Software, an Australian publisher of awesome PC optimization and maintenance tools, has released a brand-new version of its highly popular computer optimizer –
BoostSpeed
. Version 8 comes with over 100 improvements, new tools and more power to make your PC a top performer.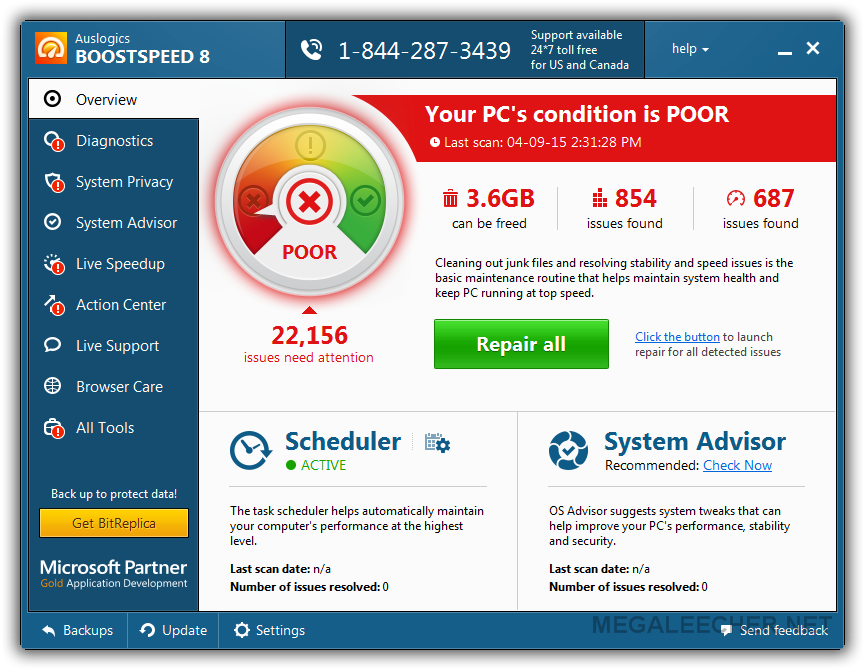 Besides the standard full scan and repair that takes care of junk files and speed issues, BoostSpeed offers 18 powerful tools for any PC-related need. Each of these tools could be a standalone program. As a matter of fact, you might even have a few programs on your computer that could be easily replaced with this toolkit. There are tools to help you recover accidentally deleted files, to permanently shred sensitive documents, to optimize your Internet connection, customize your Windows experience, check your hard drive for errors, find and remove file duplicates and a lot more.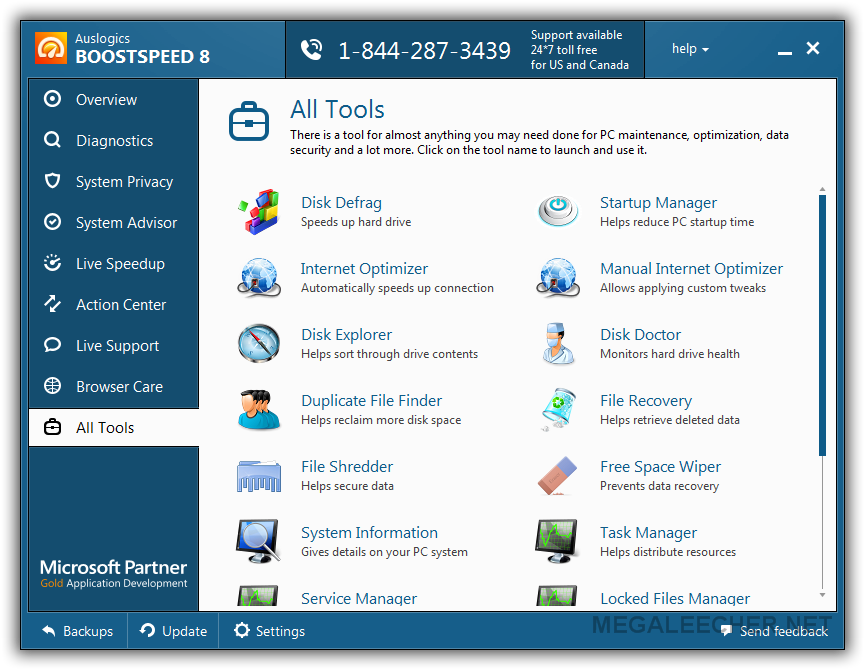 Auslogics users are especially excited about the comeback of System Advisor – a handy tool that regularly checks your computer for potential tweaks or upgrades that might help it run better. It will even tell you if you need to upgrade your video or sound cards, install more RAM or upgrade some other hardware component. You can ignore the recommendations if you like or act upon them and improve your PC even more than any software can.
With security being one of the main concerns any user has these days, BoostSpeed's Privacy Cleanup tool finally gives you the peace of mind you crave by letting you erase all traces of confidential or sensitive information from your PC. Bet you have no idea how many bits of your financial info, your online and offline activity or your identity info are stored in various corners of your hard drive. BoostSpeed scans all possible locations and shows you everything you didn't want other people to see on your computer. Then you have the choice to run full cleanup or manually sort through detected items to see if you want to keep anything.
If you just want to take the program for a test drive, BoostSpeed 8 offers a free trial version that lets you do quite a bit. You can run each one of the 18 tools three times to be able to judge about the program's usefulness. You can also run disk cleanup an unlimited number of times, launch 2 of the Live Speedup tools and use Browser Care to sort out your browser add-ons, default home pages and search engines absolutely free. The program is worth downloading even if you don't win one of the free licenses here this time. This brings us to the main point of this post…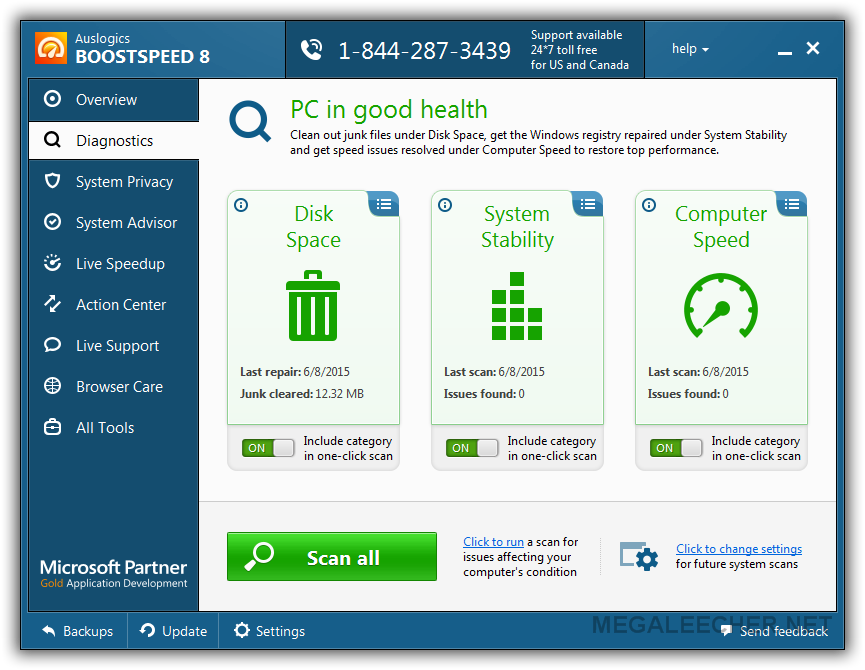 of this blog will come away with a is an awesome deal. Can you think of some friends or family whose computers could use a boost? Share this giveaway with them!