WinRumor is reporting that Microsoft has started sending early access invitation of Windows 8 pre-build to OEMs via their Microsoft Connect program. The newly launched program named "Windows 8 and Server vNext Pre-Release Program" provides download access to Windows 8 build 7971.0.110324-1900 to selected OEM partners via personalized access links which look like http://connect.microsoft.com/site1094/InvitationUse.aspx?ProgramID=5474&InvitationID=XXX-XXXX-XXXX where XXX-XXXX-XXXX is the unique invitation code. A fresh set of complete step-by-step installation screenshots (posted after the jump) of Windows 8 also confirms the news.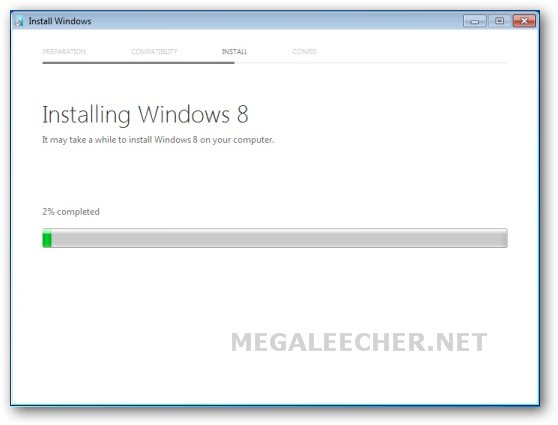 "Microsoft is expected to be readying a Windows 8 beta for September. Microsoft's primary Windows 8 interface is believed to be fully 3D. The interface will be "fully dynamic" and able to adapt to user habits. Icons and shortcuts will adapt to different usage scenarios to speed up daily tasks."

"Windows 8 is also rumored to include a new fast hibernation system. The system will hibernate in around three to six seconds and save all open documents and running tasks. Rumors suggest that Microsoft will create a dual-UI for Windows 8. A tile-based user interface codenamed "Mosh" will reportedly be included."
Hey guys, We are eagerly awaiting for a "Windows 8 setup download" leak :), anybody listening !

Credits : WinRumors.com & Winreview.ru