While trying to fix an Apple iPhone 3G stuck at boot logo because of a corrupt baseband, I frequently encountered "iPhone 3G (WTF Mode)" error in redsn0w never seen before (as shown below). The older redsn0w version which worked well with this old hardware (Apple iPhone 3G) showed no solution to the problem but thankfully the newer one pointed at the right direction.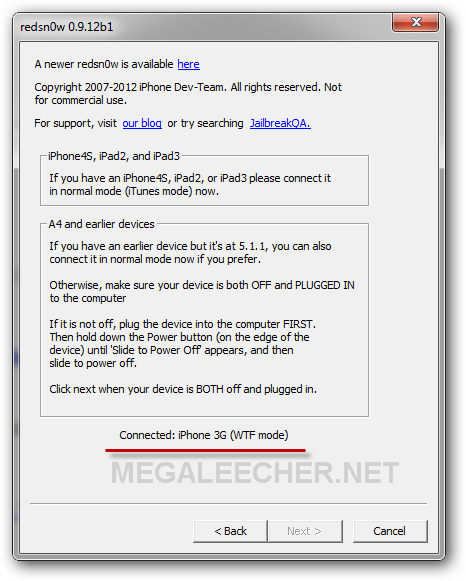 The solution to get out of the WTF mode is to correctly follow steps and make your device enter Pwned DFU mode - http://www.megaleecher.net/redsn0w_pwned_DFU.
Ironically, while the newer redsn0w version does not behaves very well with the older iPhone 3G; it features the ability to get rid of this mostly iPhone 3G specific "WTF mode" problem automatically. As shown in the image below, the newer redsn0w version 09.15b3 shows the solution to change preference to get your phone automatically exit WTF mode.