Nobody likes to listen support service touch-tone menus when trying to reach call-center support executive, luckily if you are in USA or Canada free deep-dialing service Fonolo takes the pain out of lengthy and boring phone-menu navigation automating the whole process letting you reach the desired option fast, but if you are in other countries here is a simple trick which will let you dial directly to the desired location in IVR system and reach the support executive.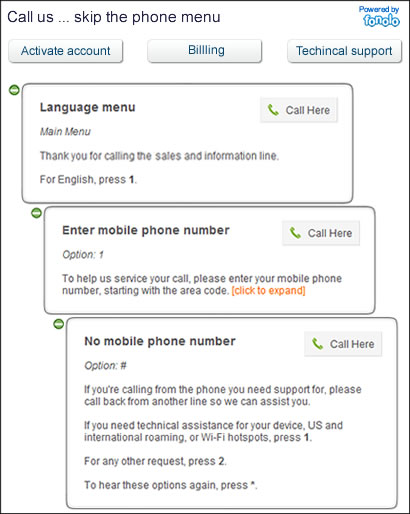 To get this working all you need to do is to dial your support service number and append "p" and then option-number as per menu choice, for example the customer-care number for Airtel India is 121 and to reach customer-care executive we need to navigate 121->2->2->2->9, now to reach this destination directly you need to dial 121p2p2p2p9 and you will reach support-executive directly without any further input, simply save this as an phonebook entry for faster access later.
To enter letter "p" press * symbol thrice (tested on Nokia phones only).