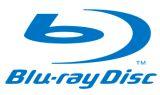 SlySoft - creators of the famous CloneCD CD/DVD copying application has released a new software "AnyDVD HD" allowing users to copy Blu-ray and HD DVD discs, including decryption of Blu-ray and HD DVD movie content on the disc.
The utility priced $47 can bypass the copy protection method BD+ implemented on the Blue Ray disc, designed to prevent video content from being copied and pirated.
The results have started to become visible, more and more high quality Blu Ray DVD rips are starting to appear on file-sharing websites.