Multi-player Beta of much anticipated Crysis 3 first-person shooter game will be starting from 29th January 2013 and here is a little trick to get your now. The third sequel of this popular game franchise comes with a lot of new exciting elements to enhance the gameplay including a refined image quality system for awesome graphics.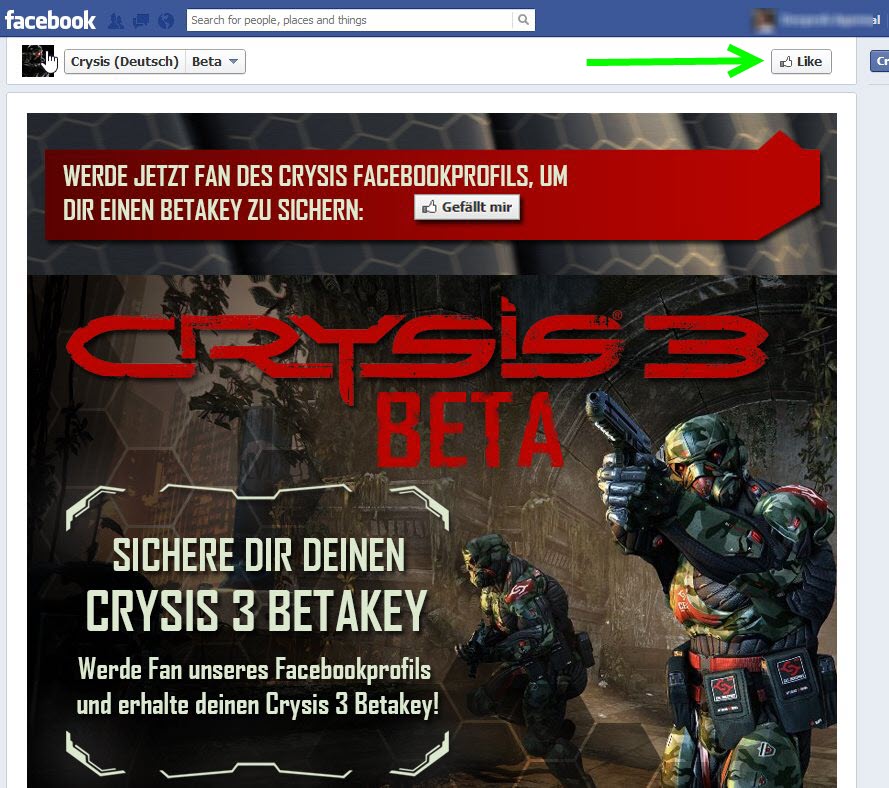 Visit the promotional German facebook page of Crysis at https://www.facebook.com/crysis.de/app_208195102528120 and Click the "Like button" as shown above.
Then click on "Alter prüfen".

Now use the data (numbers) shown in image below to get past age verification system using German ID data.

Now, you will be asked for your email id. Fill it in and submit the form.

You should now receive your Crysis 3 Beta Key in your email inbox.

Make an Origin ID and download the client if not already done.
Now launch Origin client and "Redeem Product Code" from "Origin" menu.

Follow onscreen instructions to get your key activated.

You can now enjoy to play Crysis 3 during free BETA after 29th January.