One of the coolest feature supported by Gmail is it's support for themes, Google has now unveiled a brand new sleeker, elegant theme and here is how you can get the brand new Gmail avatar right now.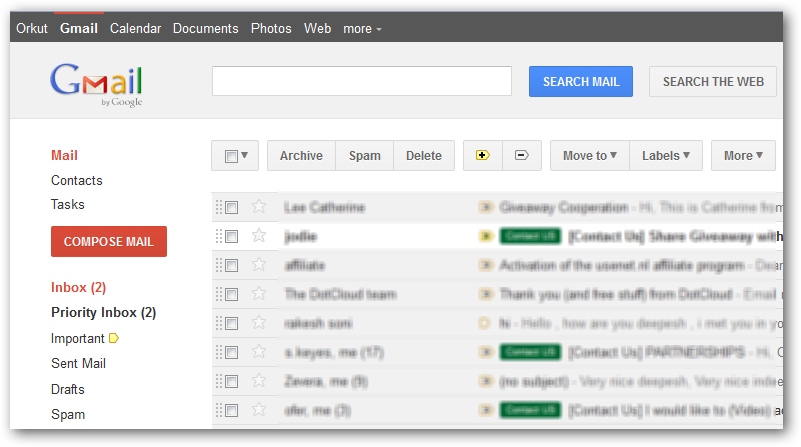 To get started with the new theme layout simply login to your Gmail account and goto your themes setting page at - h
ttps://mail.google.com/mail/?shva=1#settings/themes
, now click-select the
Preview
or
Preview (dense)
theme option to get the new look. The Preview (dense) version of the theme displays content in a more compact format with less vertical spacing.