It's official now Skype for iPhone is now announced at CTIA 2009 and will be available for download in iTunes App Store from tomorrow, Skype for iPhone will let users call other Skype users for free while landlines calls will be charged as per existing Skype rates, unluckily you won't be able to use 3G or cellular data channel for VOIP and will need an active Wi-Fi signal to make use of the service, however chatting will remain functional without the need of Wi-fi over your cellular network.
This is some very good news for iPod Touch users as they can now make calls using an earphone with embedded microphone bridging the phone functionality gap between the iPhone and iPod Touch to some extent.

The Skype client application for iPhone/iPod Touch features:
Free calls to Skype users.
Cheap calls to landlines and mobiles across the globe.
Chat functionality.
Full-featured contact list with images.
Ability to mute, hold or use speakerphone during a call.
Here are some screenshots :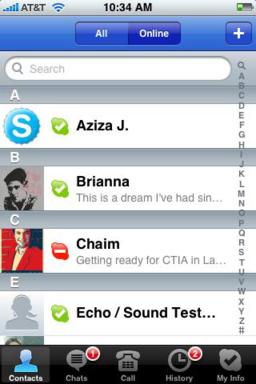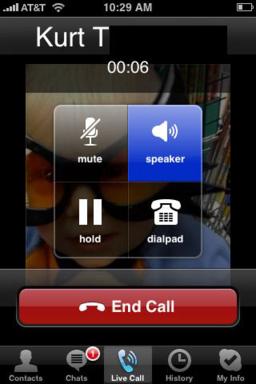 Image Courtesy : CNET