In this technological era, storing data digitally is the most secure and eco-friendly way. Data is stored massively in solid state drives, memory cards and even in USB devices. But the digital world has its downside too. This data can get lost or corrupted. Sometimes, fumbling with the keyboard can lead to the dreaded combination of Shift+Del or accidentally formatting the whole hard disk.
Losing data during any of the unfortunate events is enough to activate your panic mode. In this mode, only the best data recovery software can alleviate your worries. While a bunch of tools can help with the recovery of data, other complicated losses such as partition loss or system crash prove difficult for them. In this case, you need the EaseUs Data Recovery Wizard, a wizard which will recover all sorts of lost data.
The EaseUS Data Recovery software is designed to run on both Mac and Windows operating systems. EaseUs also offers a data recovery app for both Android and iOS devices making it a multi-platform software.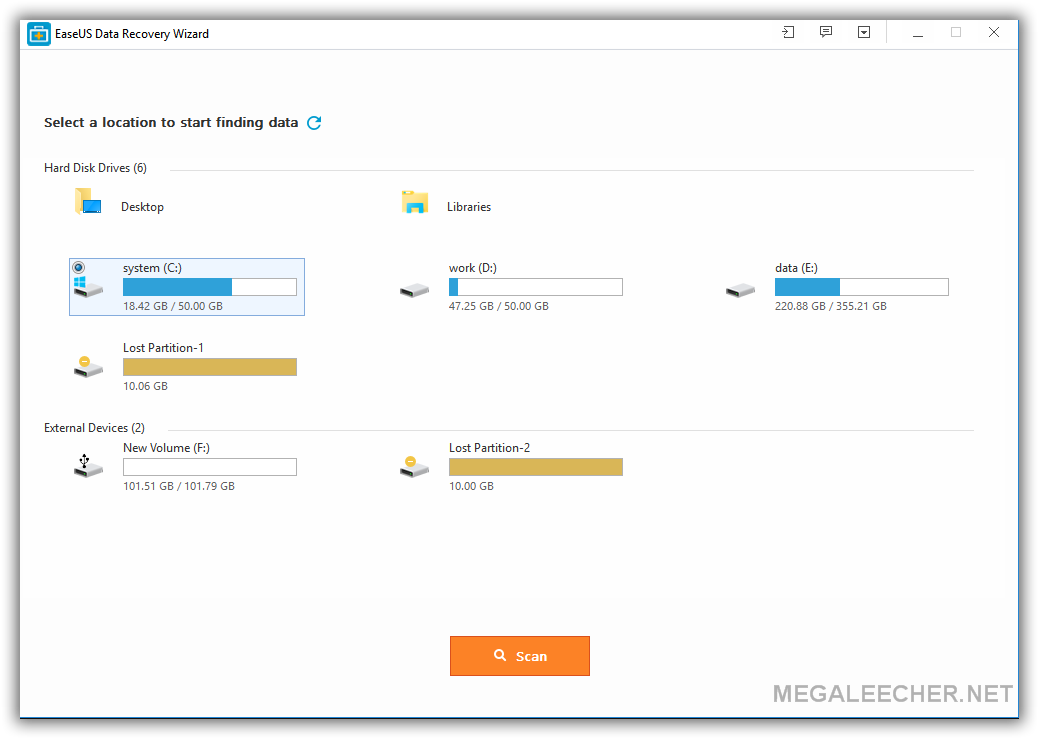 This file recovery software is equipped with features and capabilities that make it outstanding. With EaseUs, files and data lost due to virus attacks, accidental deletion, formatting, system crash or lost partitions can be recovered with ease. It's capable of recovering data from a wide range of storage devices including; internal and external hard drives, SD cards, USB devices, and more. Some type of recoverable data includes; photos, audio, videos, documents, emails, and even compressed files etc.
Through its interface, the scan results are divided into three parts; the directory tree list part, files and folders part and the date part. Thumbnails are also shown. With this interface, the deleted files can be browsed by path, file type and as well as the time -month and year- the data was lost. With the search tool, you can find a file by its name or by its extension from the scan results.
For flexibility and efficiency, EaseUs allows the results of a scan and recovery session to be exported and imported so that recovery can continue at a later time without rescanning the entire storage drive again. Windows users are more fortunate since this data recovery software not only recovers files from windows file system, but also from drives and storage devices formatted using the Mac (HFS+) file system.
In order to determine what to recover, EaseUs uses two types of scan modes,
• Quick scan
• Deep scan
When Launching this data recovery software, you're presented with a list of files to recover. After the selection is made and you've clicked scan, the Quick scan is activated automatically. It's fast and gets through your storage devices to salvage your lost data. After it has finished, a result of a list of recoverable files is displayed. You can then check the boxes for the files you want to recover.
This mode uses thorough algorithms to find files which could not be recovered by the Quick Scan. It is effective since it scans the entire storage media sector by sector. Scanned files are shown as the Deep Scan continues to run. Depending on the size of the storage media, this scan can be slower since it will take some time, its only downside.
As a file recovery software, EaseUS Data Recovery Wizard presents the scan results in a manner that the original folder hierarchy is shown. With this hierarchy, you can easily locate the folder that hosted your files. If this doesn't suit you, the file type filter can do the trick and save you the hassle of looking through the folders.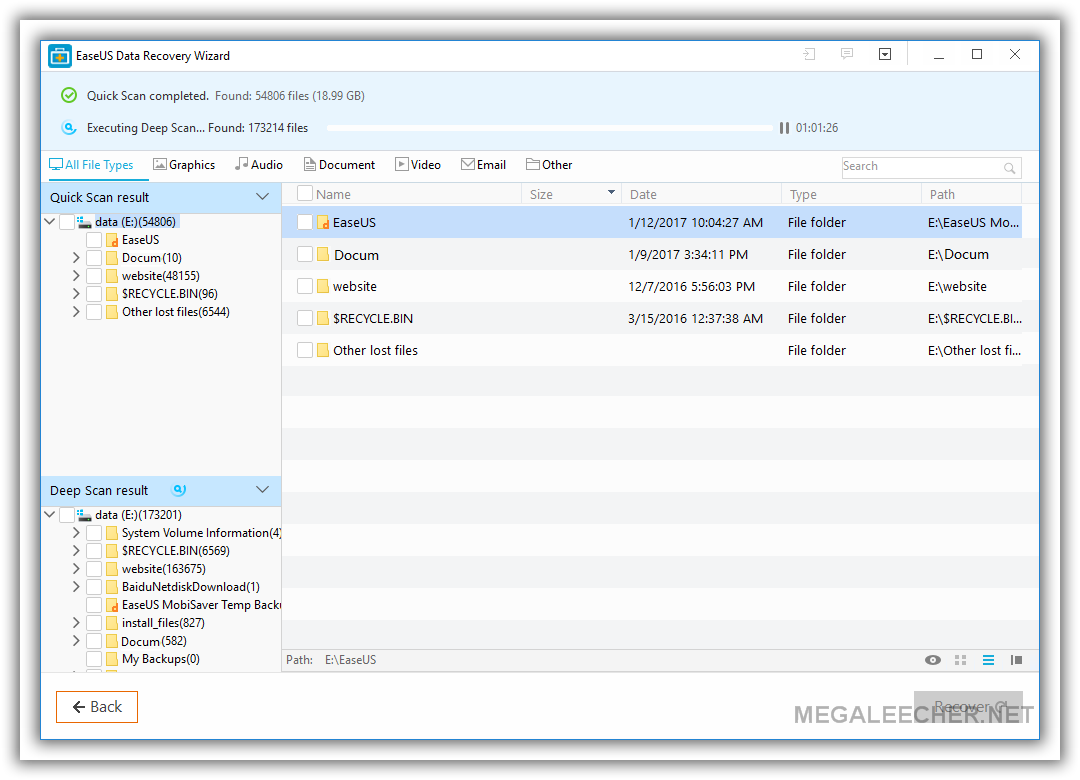 • It has a friendly easy to use interface.
• Allows preview of files before recovery.
• Recovery of multiple files is guaranteed.

• The free version can only recover up to 2GB of data.
• Deep Scan mode is slow on storage devices with bigger capacity.
EaseUs . But for extended functionalities such as unlimited data recovery, free lifetime upgrades, and technical support, a pro version is a must. The pro version is priced at $69.95 for windows and $89.95 for Mac. Other paid versions include data recovery with bootable media, WinPE, and Technician. If your data is really important and more than 2GB, this is a very attractive price.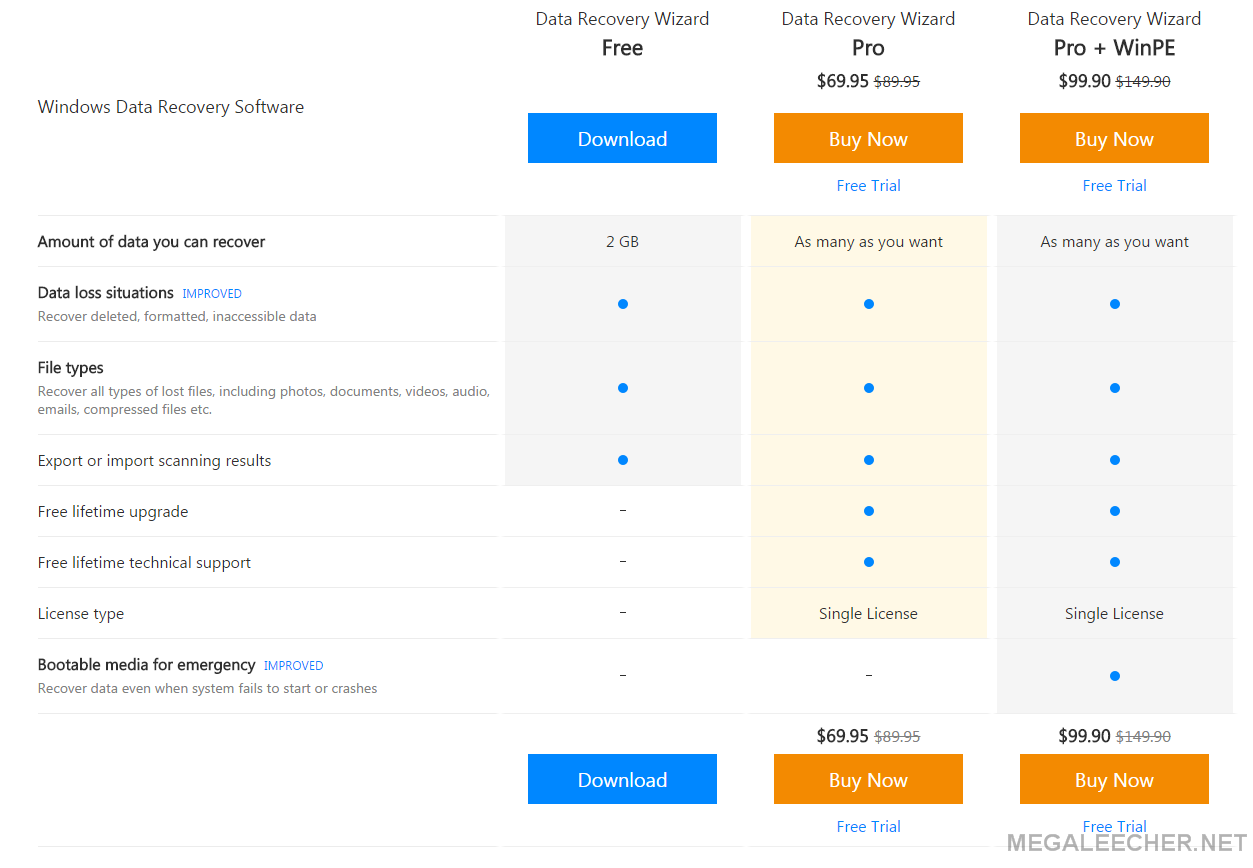 In the realm of data recovery, EaseUS Data Recovery Wizard is the ultimate data recovery software. Both the free and pro versions sport a simple intuitive interface and they support multiple storage devices and almost all data files. Equipped with Quick Scan and Deep Scan modes, recovery of data is efficient in any event of data loss. The best part, EaseUs offers a 30-Day money back guarantee on all of its software.