I was browsing Firefox forums and found this post where users are reporting how they got ripped off into paying $68.83 to download the free web-browser Mozilla Firefox, The fraudulent website claimed to provide Firefox 2008 web-browser similar to the Google Earth 2008 scam reported earlier.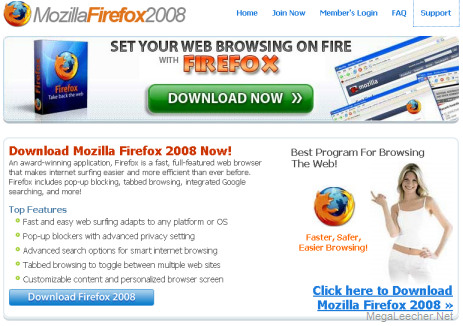 Clicking the download button takes users to the signup option where users are asked to pay for the download.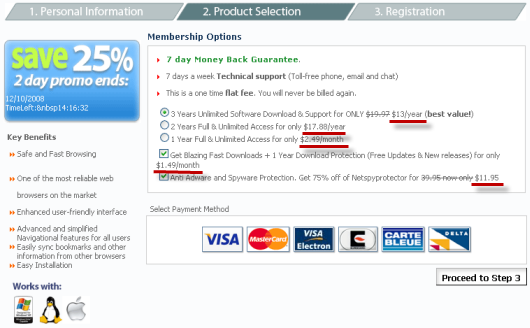 Further, investigation seems to point fingers at the same people behind the "Google Earth 2008" scam as shown below.