Firefox Sync aims to provide fast and easy access to your browser bookmarks, history, passwords and open-tabs across all your devices including phones like iPhone where Firefox is not available. If you are using Firefox 4 and are still unable to figure-out how to access tabs from other computer here's the solution.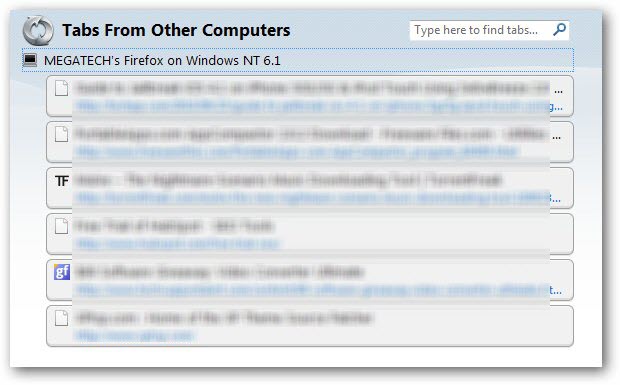 Unlike bookmarks, passwords and history Firefox Sync won't load tabs automatically in current session from other computer, user is required to manually load the tab-list of other computer and launch tabs from there.
To access other computers tab-list you can follow anyone of the following methods :
Press Alt key to reveal the classic menu in Firefox 4 and navigate to History -> Tabs From Other Computers option.

Another trick would be to open a new tab/windows, type-in about:sync-tabs and press enter.

Once the tab-list is loaded you can right-click and open the tab(s).