Is your new iPhone 7 stuck in recovery mode? Or it is your iPhone 6 that is badly stuck in the recovery mode and you have tried everything but nothing worked.
An iPhone stuck in recovery mode is the last thing that you will wish to experience. It is one of those moments where you do not have much to do. Every single move is risky since you might end up losing your data.
Of course, the easiest way it to restore your iPhone and it will be fixed (in most of the cases) but you will lose all the data. Unfortunately, this is exactly what most of the tools do. They will simply restore your iPhone and that's it. There are only a few tools that do it the right way without restoring your iPhone (more on such tools coming soon).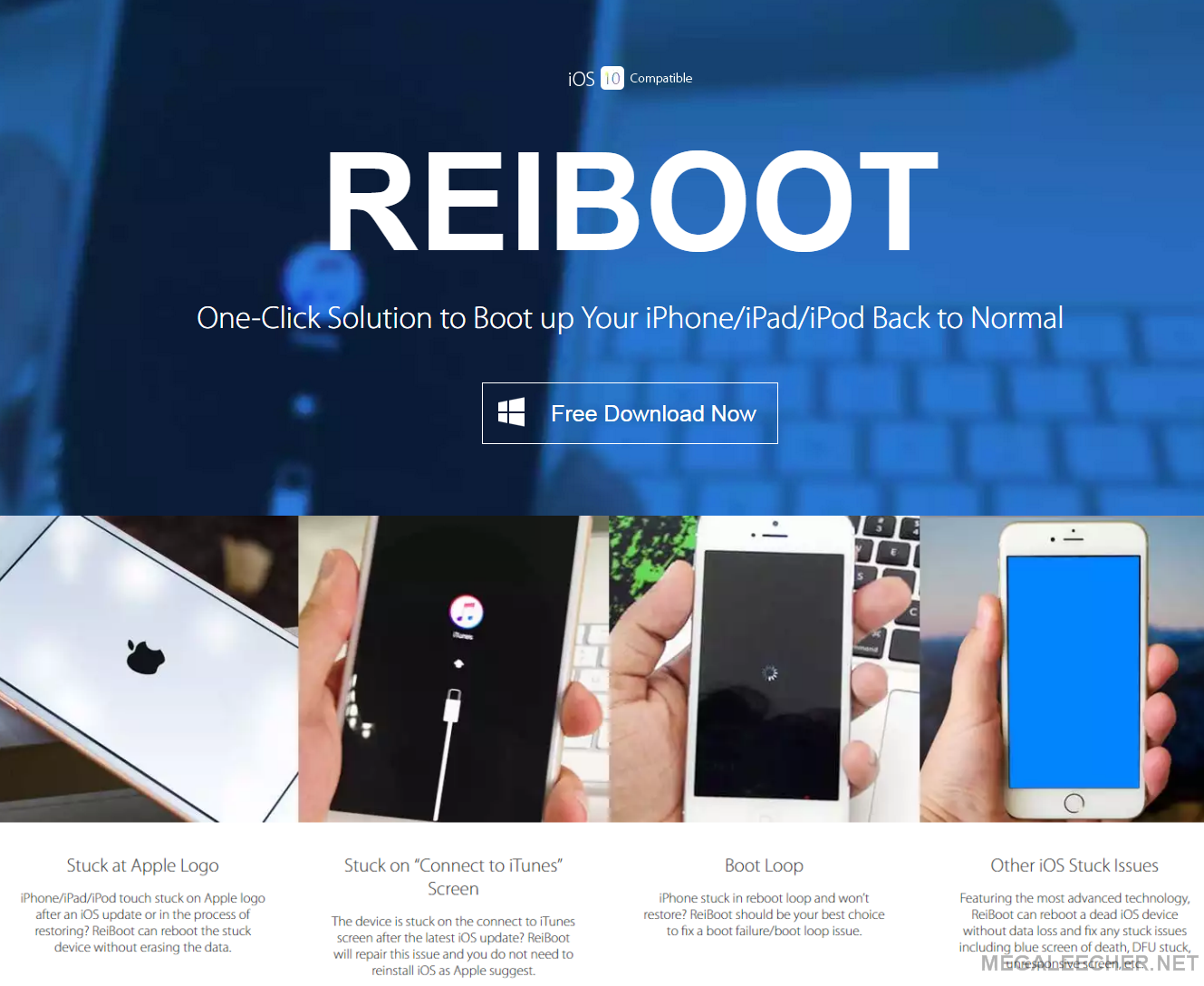 But first, let's talk about why an iPhone 7 Plus that you recently purchased can stuck in recovery mode. What are the reasons that push your phone to this stage?

There are quite a few reasons that lead to this issue.

1. Any issue with hardware can stuck your iPhone in recovery mode. For instance, if your phone fell in the water, if it fell from a height, or it has been overheated, etc. Anything that damages the phone cause this issue.
2. If you have tried to jailbreak an app, there are good enough chances that it will most likely stuck in the recovery mode.
3. In most of the cases, users put their phone on a recovery mode to fix an issue and when they try to get out of it, it gives an error.

The real challenge is to fix your iPhone 6, 7 or 7 Plus without restoring it as the restoration will result in data loss. ReiBoot is one great tool that can fix all types of iPhone stuck in recovery mode issues whether it be related to software, hardware, or iOS update related.
1. Download ReiBoot. You can download it for Windows here and for Mac here.
2. Connect your iPhone to the computer and run the ReiBoot.
3. You will be asked to choose one of the following: Enter Recovery Mode or Exit Recovery Mode. Select Enter Recovery Mode from the welcome screen and sit back.
ReiBoot will fix your iPhone in minutes without restoring it and without you losing any data. It works for iOS 10 stuck in recovery mode too and comes loaded with several other features. It is much more than a traditional iPhone 6 stuck in recovery mode tool.
• Backup and restore data without iTunes restore
• Block ads on all iOS devices
• Help you share and manage your entire device
• Boost the speed of your iPhone, iPad, and all other iOS devices
Stop struggling with your iPhone stuck in the recovery mode when you have the ReiBoot available. Grab your ReiBoot copy for free @ http://www.tenorshare.com/products/reiboot.html.