If you were unlucky enough to upgrade your Apple iPhone 4 to iOS 6.1 while preserving the baseband to 01.59.00, you must be facing fluctuating "No Service" and "One Bar Signal" bug after using Ultrasn0w which is supposed to work on the older baseband and newer iOS version.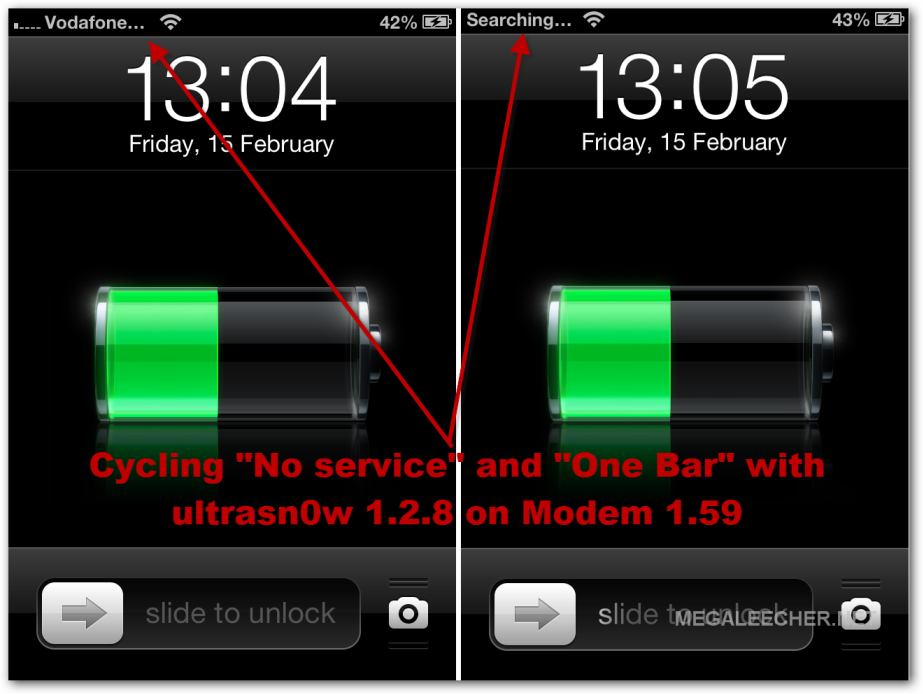 This Apple iPhone 4 + iOS 6.1 + Modem 01.59.00 + Ultrasn0w 1.2.8 combination results in a major compatibility issue which results in cycling one bar of network and then No service every 20 seconds.
Unluckily, there has been no word from ultrasn0w developer team on this bug and things still remains unclear what could be the reason for this and will there be any solution to this or not.