Mygazines is a free online community enabling users to read and share full magazines using an easy to use efficient flash based interface.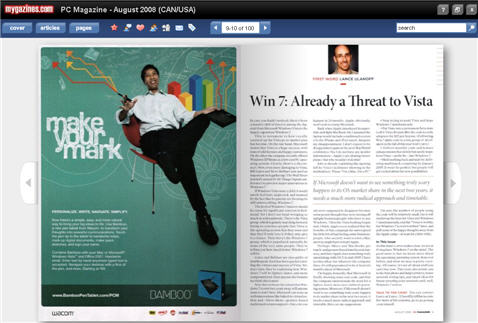 MyGazines lets community users share magazines by uploading them to the portal, once shared the magazines and articles inside them can be browsed and searched for using the MyGazines interface, all the latest issues of popular magazines from all major categories are available on the portal, their also exist a adult filter to let users filter out adult and pornographic magazines from getting displayed.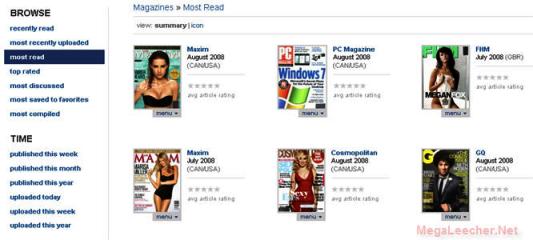 Once register the service lets you tag, bookmark and share your favorite articles and magazines, another cool feature is the ability to create your own magazine having your favorite articles arranged just the way you like them known as "MyGazine".
The service is indeed very innovative and useful, but since the uploaded magazine's are copyrighted and are not meant to be shared this way the future of the portal is quite uncertain.