If your profession demands a USA phone-number or if you have relatives in USA having a local forwarding number comes pretty handy, usually you need to shell out money for having such facility as most VOIP service providers charge you for having an U.S.A. incoming phone number, but today I will be sharing not one but three services which will provide you a fully-functional USA call-in landline number for free without requiring any payment information.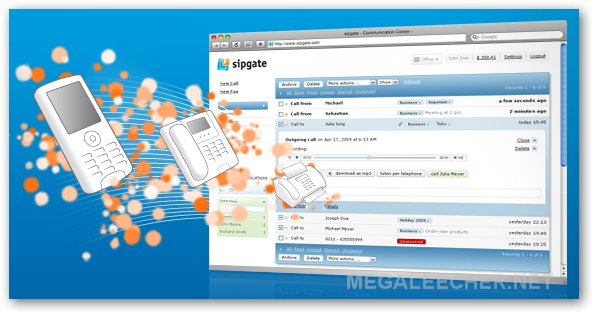 Out of the three services tested, I found SIPGate to be the most feature-rich so I will be providing step-by-step instructions for it only, links to other two service are at the end of the post, follow the instructions next to receive your own free US incoming number from SIPGate :
Access SIPGate registration page via AceVPN or any other USA proxy/VPN.
Visit FakeNameGenerator and create an USA identity, use this information to signup at SIPGate.

Confirm your email and you will be prompted with a screen as below, click Proceed.... button.

A confirmation will be provided and number will get reserved, this will be your local USA phone number.

Now download the SIPgate softphone and install it.
To receive forwarded calls on you PC via SIPgate softpone, add and setup a new VOIP phone from your SIPGate settings page and login into SIPGate softphone from your desktop.

The status of newly added VOIP phone should be Online as shown below.

Let the SIPGate softphone run in background and any calls made to your local US phone number will now get forwarded to your desktop softphone now.