We live in the era of the smartphone where all our precious information from our photos and videos to contacts and messages are stored on these phones. A majority of the smartphone users today make use of Google's all-popular operating system, Android. However, a mishap such as accidental deletion or physical damage to the smartphone or SD card could mean that all of your photos, contacts, documents, and videos get erased from the device unexpectedly. This would be a horrendous thing to happen, especially if you do not have a backup or copy of all of these valuable files. In this article, we take a look at one of the best tools for helping you in recovering your information – iSkySoft Toolbox.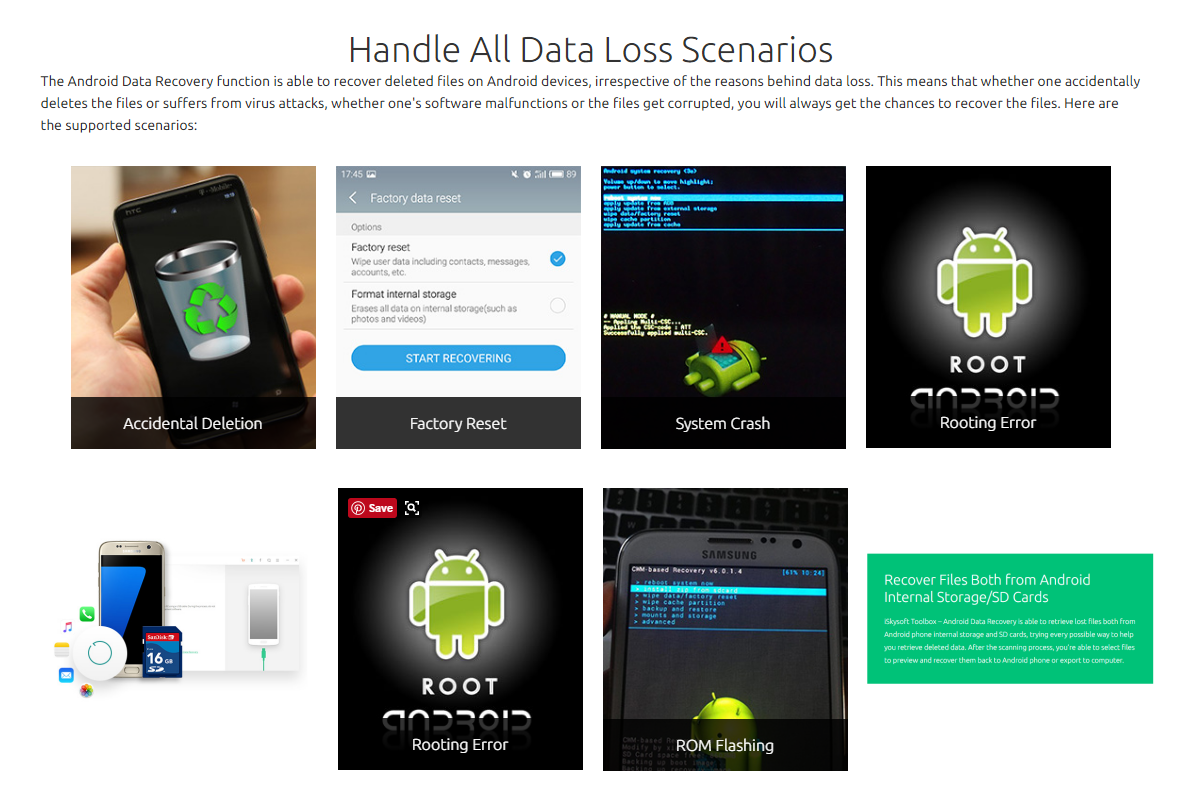 One of the most reliable tools for Android data recovery is iSkySoft Toolbox. The tool has a range of powerful features that will help you recover your photos, videos, contacts, documents, call logs, messages, and other deleted files from your internal storage and SD card. It is considered to be one of the most secure and effective tools for data recovery and can help you out, regardless of what the reason behind the loss of data may be.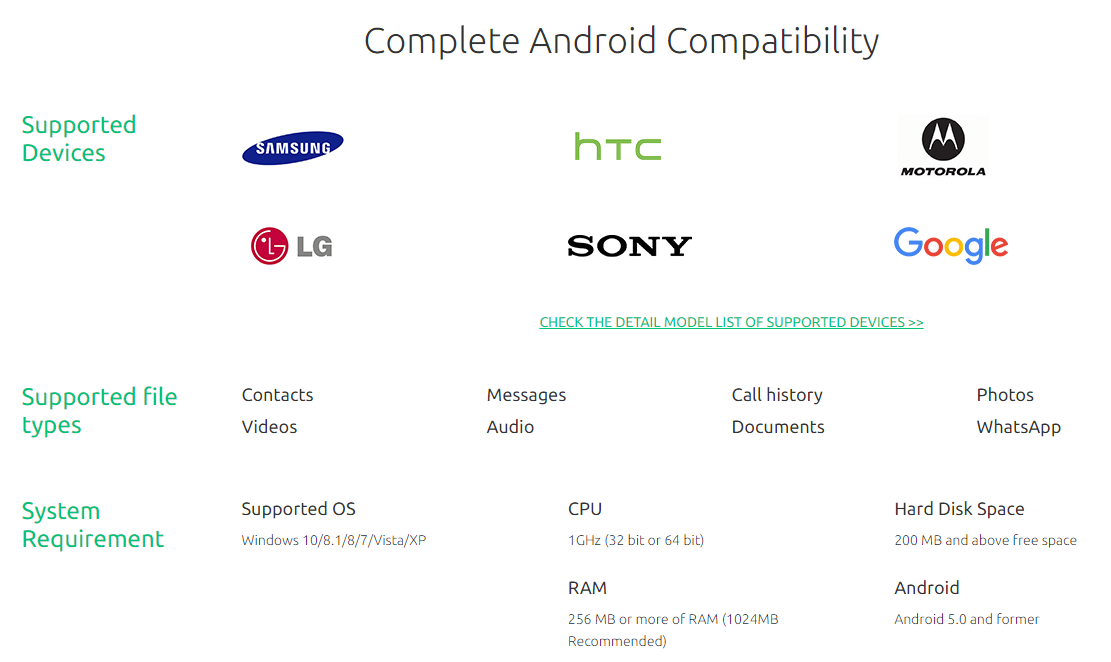 The tool supports the following scenarios (which can cause data corruption or deletion) on your Android device: Accidental Deletion, Rooting Error, ROM Flashing, System Crash, Locked and Forgetting Password, and Factory Reset. With support for so many scenarios and compatibility with over 6000 Android devices from the top manufacturers including Sony, Samsung, Google, Motorola, and LG, this is perhaps the most complete data recovery tool for Android that you will find in the market today.
Here is a step-by-step guide on how you can recover deleted or lost data with the help of iSkySoft Toolbox:
• Connect your Android smartphone or tablet to the desktop computer. Note that you must have USB debugging enabled on your Android device.
• Launch iSkySoft Toolbox on your desktop and click on Data Recovery.
• Once your device is connected and the tool is setup, select the file types that you wish to recover. You can choose one or more options from: Messaging, Contacts, Videos, Documents, Audio, Gallery, Call History, and WhatsApp messages & attachments. If you are not sure of which file types you want to recover, select all of them.
• Once you have chosen the file types, click on the Next button.
• Now you will be asked to select the Scan Mode that will present two options for you: Standard Mode and Advanced Mode. The Standard Mode performs a basic search for all of your deleted files (quicker mode). However, if you do not find all the files that you are looking for with Standard Mode then you should choose Advanced Mode that will perform an in-depth scan of the device but will also take much longer.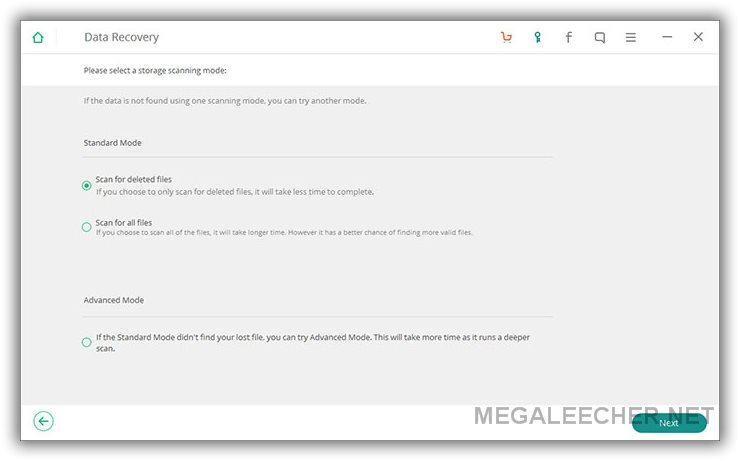 • You will now be able to preview all of the recovered files in the main window of iSkySoft Toolbox. You can now select files from this window and click on the Recover button for saving them on your desktop computer.
• Install the SD card into a card reader or your smartphone.
• Launch iSkySoft Toolbox on your computer and click on the option for Data Recovery.
• In the window that opens, click to choose the option for Android SD Card Recovery.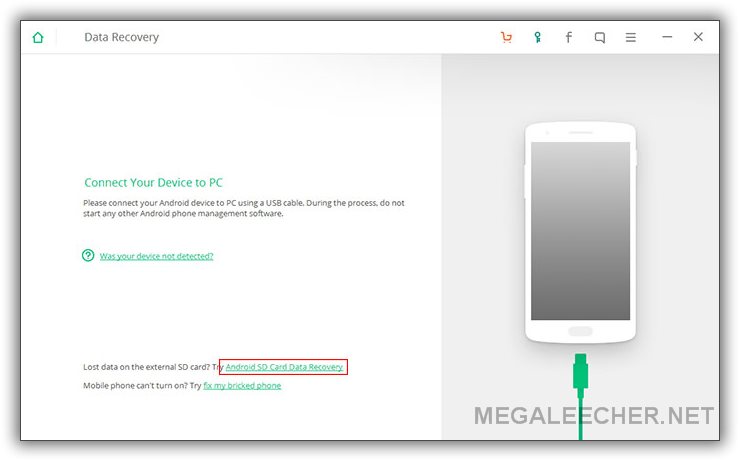 • Now, insert the card reader into your computer or connect your Android device (that has the SD card installed) to your desktop.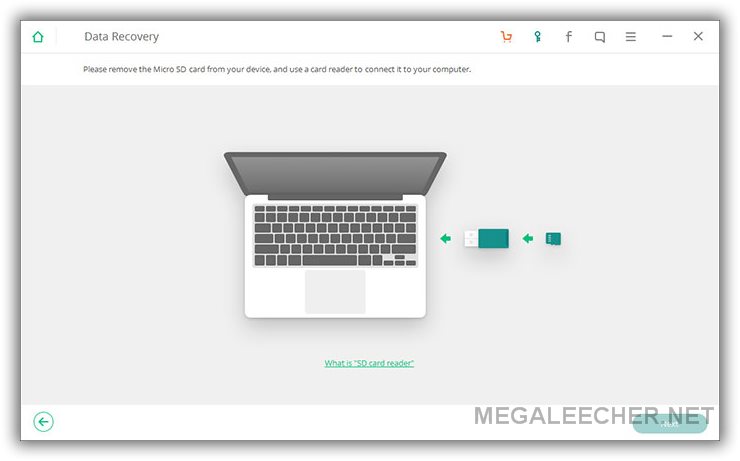 • When the SD card is connected to your computer, it will show up on the iSkySoft Toolbox window – select it and click on Next.
• Next, you will be required to choose the Scan Mode for the recovery process. Choose Standard Mode for a less precise but quicker scan procedure and if that fails, you can always turn to the in-depth and detailed Advanced scan. Once you have chosen, click on Next.
• You will now be able to preview the recovered files in the window that opens. Select the files that you wish to recover and click on the Recover button for copying these files to your desktop.
Taking regular backups is often advised to everyone that is worried about losing their precious information. A mishap can happen at any time and it is best that you remain prepared for the worst. This is the reason it is recommended that you backup your Android device's data and keep it stored in a safe and secure off-site location (for instance, Google Drive). However, backing up your Android device can be a laborious task to perform manually and most tools will not offer you the luxury of selective backup (full backups can take up too much space). Here is where the Android Data Backup & Recovery tool within iSkySoft Toolbox comes in. This is a tool that automates the backup process and allows you to carry out scheduled selective backups of your data from time to time to ensure that everything is in place for the recovery process. The tool seamlessly handles the backup process and keeps you away from all of the complexities involved. The interface is very easy to understand and the process (at the user end) is very simple – all you need to do is to select which files do you want to backup and where do you want to save the backup and that is it!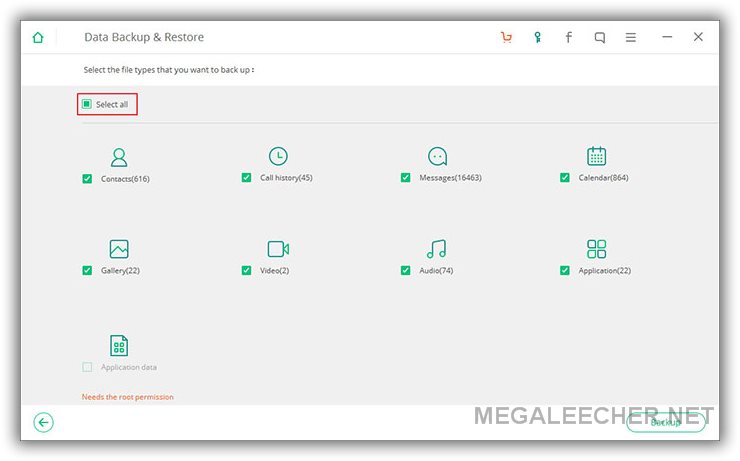 The handiest gadget that all of us have is our smartphone and all of us know how precious the information on our phones is. From the photos and videos to the documents and messages, we want to ensure that none of it is lost or deleted. While it is advised to keep a regular backup of your Android data with iSkySoft Toolbox Android Data Backup & Recovery tool, you can always turn towards the secure and reliable iSkySoft Toolbox Android Data Recovery tool for restoring files that have been deleted from your Android smartphone or tablet.