At times we need to download a single file from a huge archive but had to download the full-archive because there is no option to download a part of a file or archive, luckily free Microsoft Windows utility LoadScout solves this problem allowing users to get information from any remote media or archive file without downloading it, once the information is retrieved you can download files selectively from archive's or grab a part of a video or an audio file for preview before downloading.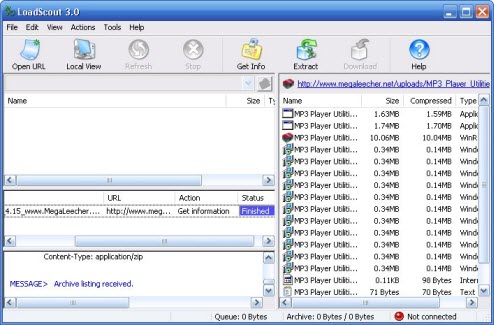 LoadScout features an in-built FTP client and HTTP download engine, support for proxy servers and Internet Explorer integration makes it an ideal solution as a download manager.
Instant information retrieval from any media file on web without downloading.
Play snatches of remote MP3 and AVI files.
Browse remote archives without downloading.
Extract individual files from remote archives.
Powerful download engine.
Internet Explorer integration.
LoadScout is free now and can be downloaded from the official download page located here.