We have shared quite a few tricks to grab genuine free license keys to many popular software and anti-viruses, Here is yet another simple trick to get One year genuine subscription for latest McAfee VirusScan Plus 2008.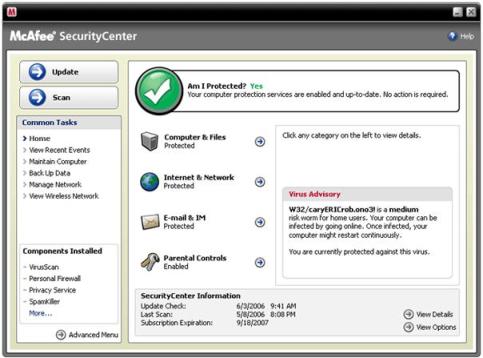 To benefit from this special Department of Defense employees only one year free subscription, simply follow the step-by-step procedure as below:
Check option "I certify that I am a current employee of the Department of Defense", and then select any department of your choice, now click the Sign-Up Now as shown below.

Fill in all the required details as prompted.
After successful account creation, Click the My Account button.
Download the installer stub and follow the instructions as prompted.
Thanks to Raymonds Blog for heads-up on this tip.