Microsoft seems to be giving out pirates free Christmas gifts as a they are accidentally allowing users to fully and legally (not ethically) activate Windows 8 Media Center Edition.
The blunder/loophole works like this - to promote Windows 8, Microsoft not only offered cheap Windows 8 product keys but also topped it with some nice icing by offering free Windows 8 Media Center Upgrade Pack till January 31 2013. Now, the problem is these free Windows 8 Media Pack keys can be used to activate a fully-functional, activated genuine copy of Windows 8 without paying anything !!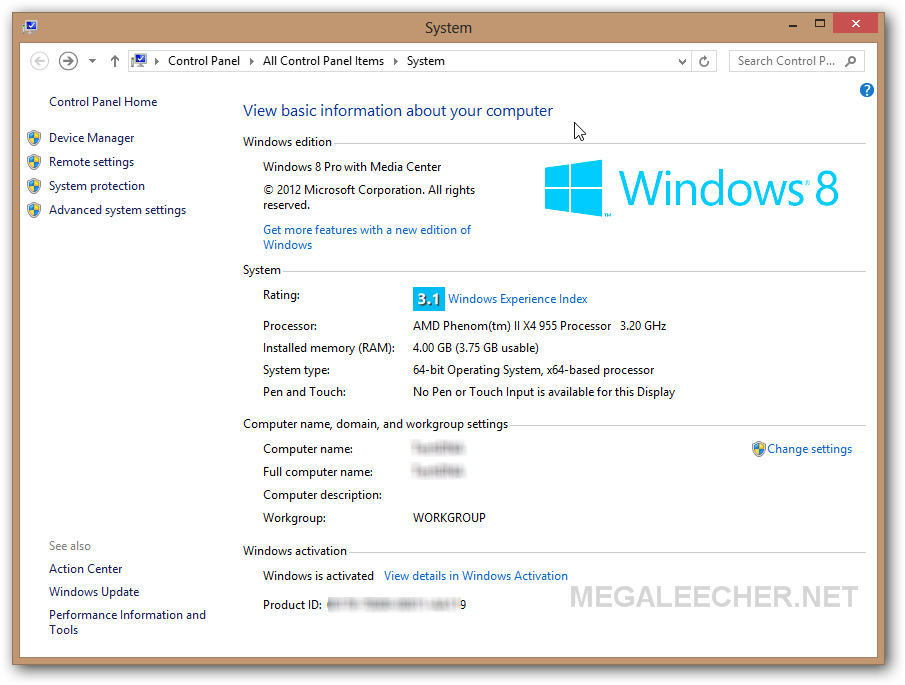 The security loophole exists because Microsoft is not doing any checks for a valid Windows 8 product key purchase before activating the Windows 8 Media Center Feature pack. It simply checks for an existing activated Windows 8 copy, which can be activated without paying anything using the KMS activation shared earlier.
A user downloads and installs Microsoft Windows 8 and gets it activated for 180 days using legit KMS Activation Keys provided by Microsoft.

The user now simply goes to Windows 8 Media Center Upgrade Pack offer page and requests a free upgrade key.

The user receives the free upgrade pack key in their email.

User clicks the "Get more features with a new edition of Windows" from Windows Properties page and Windows 8 feature edition wizard launches.
User enters the Windows 8 Media Center Upgrade Key and continues.

The key by Microsoft Activation server's and Windows 8 gets activated with the new product key.

Well now as you can see the Windows 8 copy which was activated for 180 days using a KMS key as shown in Step 1 above is fully activated to Windows 8 pro Media Center without any time/functionality limitations using a completely new key as shown below.