The new Google Search Bar made it's appearance a few days ago but has not been rolled out to everyone yet, similar to the Youtube new look hack shared earlier, users can get the new design right now.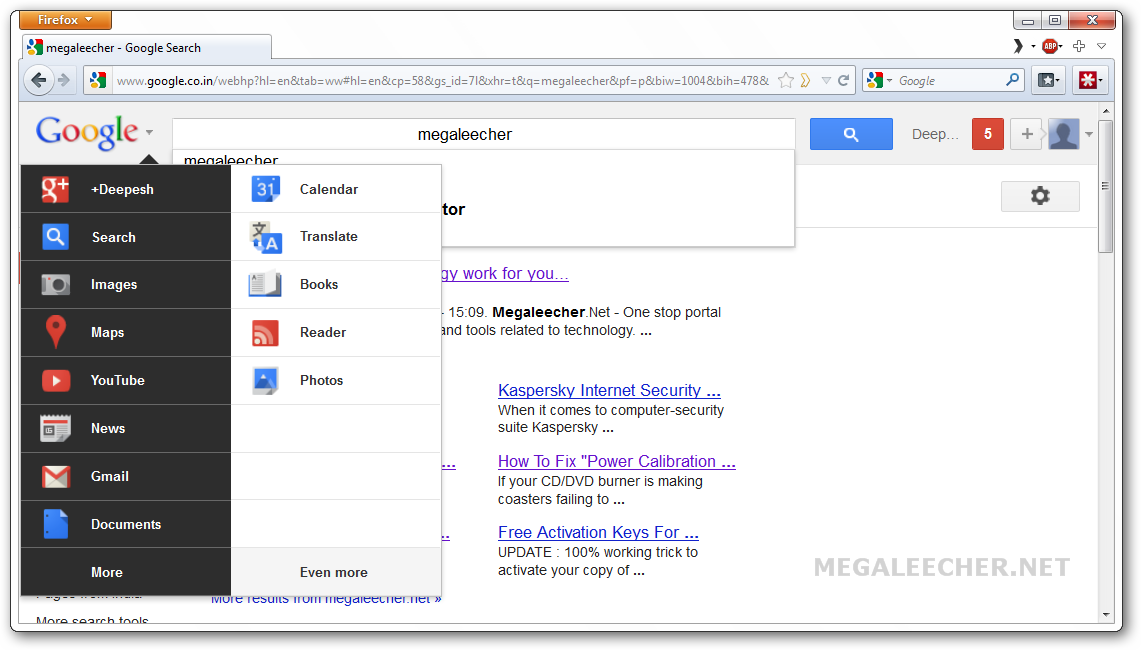 Launch www.google.com in Mozilla IR, Firefox. or Google Chrome.
Open "Dev Mode" by pressing - if using Firefox : Ctrl+Shift+K, if Google Chrome : Ctrl+Shift+J, and If Internet Explorer : F12 and selecting the "console" tab.
In the developer tools console paste :


document.cookie="PREF=ID=03fd476a699d6487:U=88e8716486ff1e5d: FF=0:LD=en:CR=2:TM=1322688084:LM=1322688085:S=McEsyvcXKMiVfGds; path=/; domain=.google.com";window.location.reload();

and hit enter.

Reload Google website and enjoy the new layout, If you're not in the US then replace ".google.com" with your domain in the code above (for example: ".google.co.in" for India).