Numerous online and Desktop PDF converters and PDF to Word tools have been reviewed on this blog, but Nowadays, we get most of our daily work done on our smartphones. Whether you need to pay a bill, to reply to your e-mails, or to book a hotel, it can be easily done in no time thanks to modern mobile devices and numerous useful mobile apps. Quickly, efficiently and effortlessly.
But, what about document management? It seems quite difficult to transfer all paperwork from your desk or a computer to your smartphone and manipulate it with success.
However, it's possible. Today there are various apps on the App Store and Google Play platform that will help you manage your documents without a hitch as if you were working on the desktop computer.
On such productivity app is most certainly PDF to Word Converter. It will give you a hand with managing PDF documents and help you get the most of them.
In a nutshell, this document management app accurately converts PDFs into editable MS Word documents right on your iPhone or Android. In this way, you'll be able to extract all indispensable information from your files and make them easily modifiable.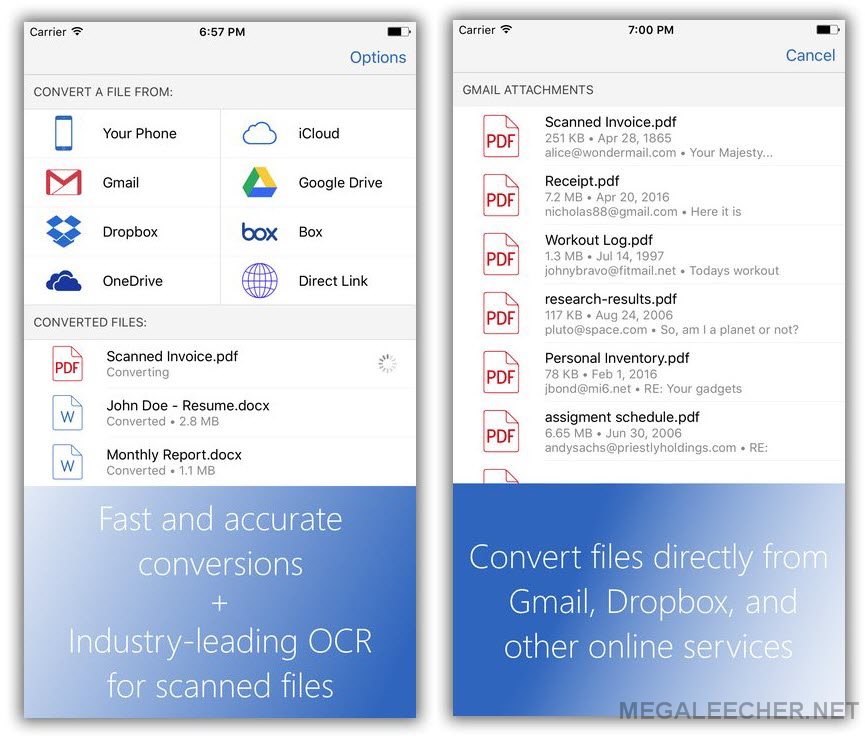 Practically, this means you can straightforwardly make changes on your documents on the go, i.e. to add or remove some parts in order to save your time and reuse existing information. Editing your PDF document has never been easier.
Another convenient thing is that you can also create new documents on your phone without difficulty. Creating new business proposals, memos, reports or any other work-related documents, will be a breeze. There won't be need to squander your time and wait until you get to your computer to reach to all necessary files.
This all together will help you analyze data more carefully, as well. Separating crucial information will make your perspective and insights sharp and clear. This will all lead to a quick problem solving and taking immediate action.
Apart these concrete impact on your professional life, PDF to Word Converter has also technical features that will make the whole working experience pleasant and efficient.
• Perfect recognition thanks to the latest OCR technology
• No matter how complex your file is, it will be converted smoothly
• Layout, formatting, text, and images look exactly like the original file
• Unrestricted number of converted files regardless their size
• Convert PDFs from Gmail attachments and common cloud services

• Just download PDF to Word Converter from the App Store or Google Play
• Select a document you need to convert; look for it on your phone or some cloud storages
• Finally, you'll find your document among converted files. Simply open it in Word app and get your work done

Having learned how to extract information from PDFs, you can add a new functionality to your mobile device - document management. Take advantage of this digital age and take your paperwork with you. As a result, you'll be more professional and productive and this means more leisure time with your family and friends!