Have you ever struggled editing a PDF file? Of course, we all do. Even if you have to edit a few words, you have to convert the PDF into a Word file, Excel File or other editable format, reformat it, make the changes, and convert it into PDF again.
Thanks to iSkysoft for creating an easy-to-use PDF editor for Mac. It helps you edit and convert PDFs files painlessly. It is a tiny software that works on all the latest Mac versions ranging from X to 10.11.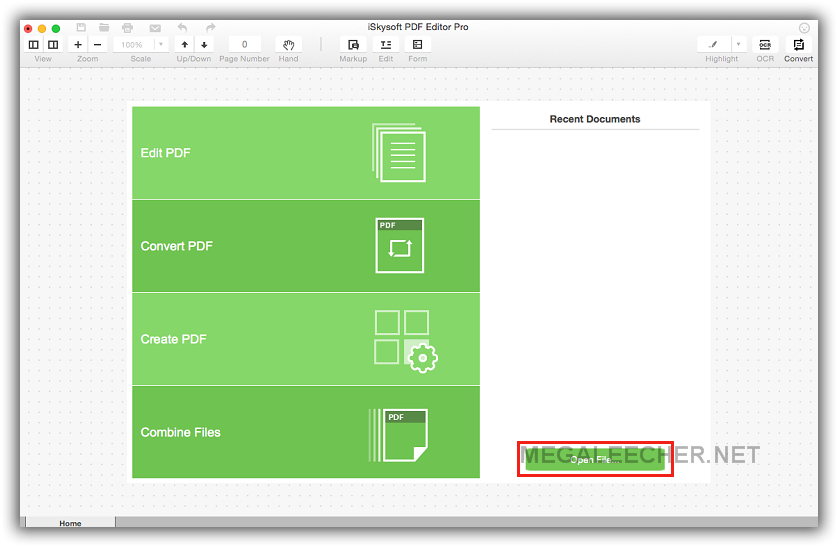 Let's see how iSkysoft PDF Editor Pro for Mac will help you play with PDFs.
Several editing options: You can edit PDF files easily just like you edit Word files. There is no need to convert PDF files anymore for editing purpose. You can edit, insert, delete, or add texts into the PDF files. And you can also fully control PDF pages and images by cropping, rotating, extracting and inserting pages or images to the document. It comes with multiple markup and annotation tools that enables you mark up PDF and leave comments with ease. iSkysoft PDF Editor Pro for Mac provides you with the flexibility that you need.
Easy-to-use: If you can use Pages and Keynotes, you can use this editor too. It has a lot of features and all of them are exceptionally easy-to-use. You don't need training or there isn't any need of watching tutorials.
Conversion: iSkysoft PDF Editor Pro for Mac offers powerful file-format conversion options, whether you want to convert existing Word-files, webpages, images, EPUB and any form of text to PDF format within minutes, or want to edit and markup these files before saving them to PDF format or convert a PDF file to several output formats such as; Word, PowerPoint, Excel, HTML, EPUB, Rich Text, Plain Text, and images while retaining its original layout - this utility has your covered.
Image conversion: Probably the most innovative feature of iSkysoft PDF Editor Pro for Mac is its Optical Character Recognition (OCR) which allows you to edit and convert scanned PDF files. If you have a scanned copy of a PDF document or an image, you can use iSkysoft PDF Editor Pro for Mac to OCR the document and edit it.

* An easy-to-use software that works on all the versions of Mac OS.
* It comes with a free trial. You can test-run the software before buying it.
* You can edit PDFs freely. Add text, merge files, convert images into text, and save files in other formats like Excel or HTML.
* The OCR add-on is a really cool feature that lets you edit images and scanned copies of documents.
* It is helpful in editing forms, sharing files, and in protecting your files.
* It is a fast, safe, and feature-rich software for Mac.

* Though you can use its free version but in order to enjoy all the features, you have to upgrade to the PRO version, which is a little pricey.
Conclusion
iSkysoft PDF Editor Pro for Mac is an all-in-one software that is useful in creating, converting, and sharing PDFs and a whole bunch of other types of file formats smoothly. You don't need a different software to deal with multiple types of file formats anymore. A single tool will work perfectly fine.
There is nothing better for editing and converting PDFs than iSkysoft PDF Editor Pro. Grab it today.