Now, you can use the fully automated iPhone 3G baseband Downgrader.
If you are stuck with an Apple iPhone 3G with firmware 2.2.1 having baseband 02.30.03 here is some good news for you, a new exploit named pHaseBanDowngrader is now available to downgrade iPhone baseband from 02.30.03 to 02.28.00 which means it can be unlocked via YellowSn0w, users can now upgrade to iPhone Firmware v 2.2.1 and downgrade their baseband using this exploit to unlock their iPhone 3G's.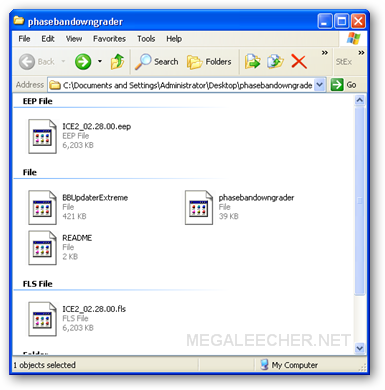 For this hack to work your iPhone must have Bootloader 5.8 which would be the case if you bought your iPhone before September 2008, newer iPhone's having firmware version 2.2.1 Out-Of-The-Box have newer Bootloader 5.9 which is not hackable as of now, to downgrade your iPhone baseband follow the steps described next.
Step-by-step procedure to downgrade iPhone baseband from 02.30.03 to 02.28.00 :
Download pHaseBanDowngrader and extract all files.
SSH into your iPhone and upload the folder phasebandowngrader inside the folder /Applications/ on your device.
Use MobileTerminal.app and type "login" and enter "root" as user, use password "alpine" to logon.
Type: "cd /Applications/phasebandowngrader/" and then type "./phasebandowngrader" to launch the exploit and follow on-screen instructions.
Your baseband should now be downgraded to 02.28.00.