MalwareBytes and SUPERAntiSpyware are two effective utilities I often use to get rid of stubborn malwares from infected computers and they have never let me down when in need, the good news is now you can use SUPERAntiSpyware without installing it for a quick scan on target computer.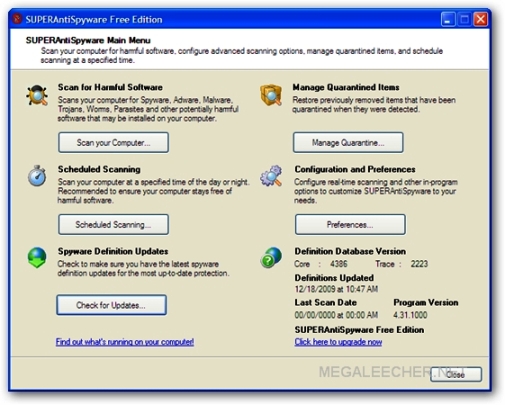 The company calls it SUPERAntiSpyware Online Safe Scan but actually it's more like a full-blown 9.35 MB portable download which requires no installation and leaves no traces behind, the good thing is it can be updated so you can have it with you on your portable drive for immediate rescue.
I would love to have an official portable version of MalwareBytes along with SUPERAntiSpyware on my pen-drive, hope the developers are listening to the demand of competition as we now have SUPERAntiSpyware Online Scanner/Portable Utility.