Both

Internet Explorer 8 and Google Chrome supports private web-browsing modes by default but Firefox needs some tweaking to make it work as a private web-browser, But not anymore as this feature is now available in pre-release versions of Firefox 3.1 and will be there in final release.
To toggle the Private Mode in Firefox 3.1 Goto Tools -> Private Browsing.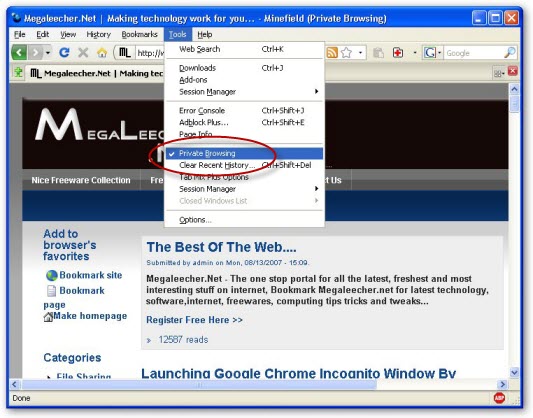 We have already written about simple tricks to start private-browsing modes of different web-browser by default, So here is how you can make Firefox 3.1 start in private mode by default:
Launch about:config page from address-bar.
Click I'll be careful, I promise
Type browser.privatebrowsing.autostart in Filter text-box, double-click the entry to make its value true.