Battle royale games took the world by storm ever since H1Z1 was released. The massive success of the first battle royale game pushed other video game developers into creating their own versions of the popular game mode.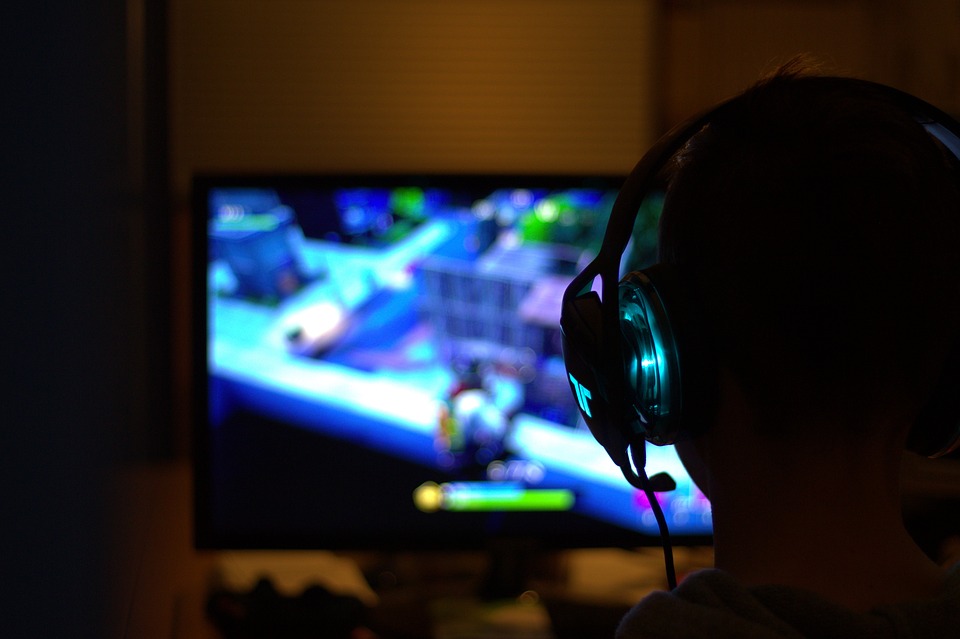 PUBG was the second BR game that made a significant change on the market. However, PUBG was a pay to play the game, so not everyone could enjoy it. When Fortnite was released, everyone could enjoy the battle royale mode for free, which forever changed the world of gaming. Stay with us and see what The Gamer Stein has to say about these two popular titles.

Even though both titles are battle royale games, they are very different. They do share the same concept where the player or teams have to be the last ones surviving to win, but the mechanics are entirely different.
Players land on the map unarmed and have to scatter around the map to find guns they can use to shoot other players down. The map keeps shrinking every few minutes or so until it becomes so small that only one team is left standing. All these details are the same in PUBG and Fortnite.
The biggest differences are the visuals and game mechanics – PUBG is far more realistic in terms of graphics and gunplay, while Fortnite focuses on creativity and maneuverability. Fortnite allows players to mine materials and build structures, which can come in handy when someone is shooting at you.
In PUBG, you have to plan every step in advance and move from cover to cover to stay alive. Getting caught in the open results in death most of the time – the only thing that could save you is going prone, which can't be done in Fortnite.
In other words, Fortnite promotes aggressive play and rewards those who attack first, while PUBG has a more strategic approach where the smarter play wins. The Gamer Stein enjoys both games the same because they bring a different experience.

Fortnite took the world by storm, but it still needed something extra to help it top what PUBG already offered. The developers of Fortnite then came up with the idea of creating a cross-platform game that allows players from different platforms to play the game seamlessly together.
PS4, Xbox, PC, and mobile players could join each other in battle and experience the same thrill, no matter what device they are using. PUBG released a mobile version of the game that became hugely popular in India, but it doesn't allow players to join friends using other platforms.
The cross-platform feature helped Fortnite explode overnight, and its popularity quickly attracted over 200 million players. Today that number is well over 350 million. PUBG mobile, on the other hand, struggled to attract players, so many servers were half-empty, to begin with, which led to the introduction of bots.

PUBG Mobile was too late when it was released. Fortnite already gained massive popularity, and the cross-platform feature made it even more appealing for tens of millions of players. PUBG Mobile was trailing behind, so they decided to introduce bots into the game to make the few players playing it feel like there were other players on the map.
Fortnite had a similar problem during the first season, so they also added bots in Chapter 2. The decision wasn't exactly well-received, but the players who still stayed interested enjoyed practicing their skills on low-skill bots. The practice of adding bots has put both of these games in a tight spot, as most players didn't like that at all.
The Gamer Stein thinks that bots are a good thing because they help players raise their skills and get better stats.
One of the biggest differences between the two titles is the map. While PUBG offered multiple maps for players to enjoy, Fortnite used only one map that kept changing with time. Every new season introduced new locations, entire areas, guns, and other features. On the other hand, PUBG didn't change much for years. Fortnite also introduced multiple limited-time modes that brought a new twist to the game.
The Gamer Stein enjoys the many changes made on the Fortnite map, especially live events that turned the game into an interactive world where players could enjoy the concerts of some of the most popular modern artists.

The Gamer Stein loves video games and has enjoyed both Fortnite and PUBG. It's impossible to say which of these titles is better since it's a thing of personal preference. However, if we had to pick the winner, we would go with Fortnite because it introduced some fantastic features that changed the world of gaming forever.
Fortnite is still one of the most popular games in 2020, but it needs to make a big move to stay relevant. PUBG is already dying with less than 50,000 active players. We'll see what will happen next. Who knows, maybe PUBG makes a big comeback. One thing is for sure – hundreds of millions of players are ready to face each other in battle once again.