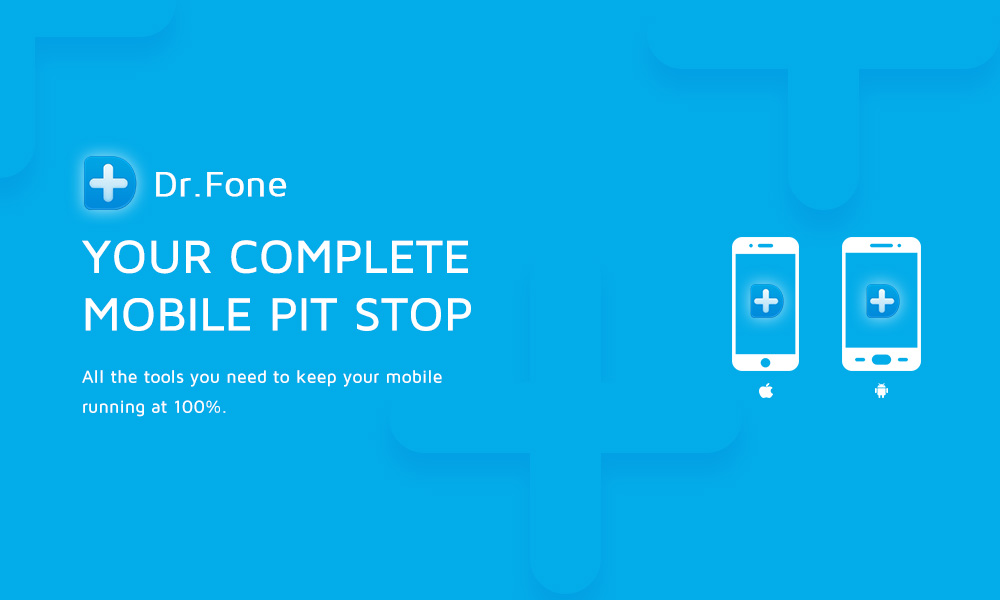 Smartphones are our mini computers which have made our life easier and carry a lot of our data which includes pictures, videos, applications, and much more. To prevent our sensitive data from wrong hands and to maintain our privacy, we often put a password on our smartphones. But what if we forget the password? We as human beings can forget things, obviously! Well, in any case you don't need to worry about the situation you are in. I will do a 10 minutes quick review for third party software which can solve this issue for you. All you got to do is to give just five minutes to Dr. Fone – android lock screen removal to solve your problem in a matter of few minutes.
I would now quickly share the pros and cons of this product with you guys which are:
Prevent data loss:
It is software which enables you to remove screen lock without any data loss in a simple process of just few steps which takes just five minutes.
Works impeccably for four types of screen locks:
It works for four types of locks: pin, pattern, fingerprints and passwords. You can now get all four options in one software.
No tech knowledge is required:
Unlike a lot of other softwares; it does not require any tech knowledge. It is as simple as using browsing on the internet.
Ease of time:
Dr. Fone's Android lock screen removal is an efficient software which takes only five minutes to unlock your android device.
95 percent positive reviews:
Before buying a product, we often check product reviews in order to make sure that the product is reliable. In order to ensure your satisfaction, I would like potential buyers to know that this product has 95 percent positive review which deem that this product will do the job for you.
Cons:
It has only one negative point which is that it is only available for Samsung galaxy S/Note/Tab series. But keep yourself updated as it is going to launch its services for more devices.
I would now introduce you to the steps through which you will be able to unlock your mobile device using android lock screen removal.
: Choose "android lock screen removal".
To get started, first of all, launch the software and go to "more tools" and then choose "android lock screen removal." After selecting this option, you will be able to proceed further.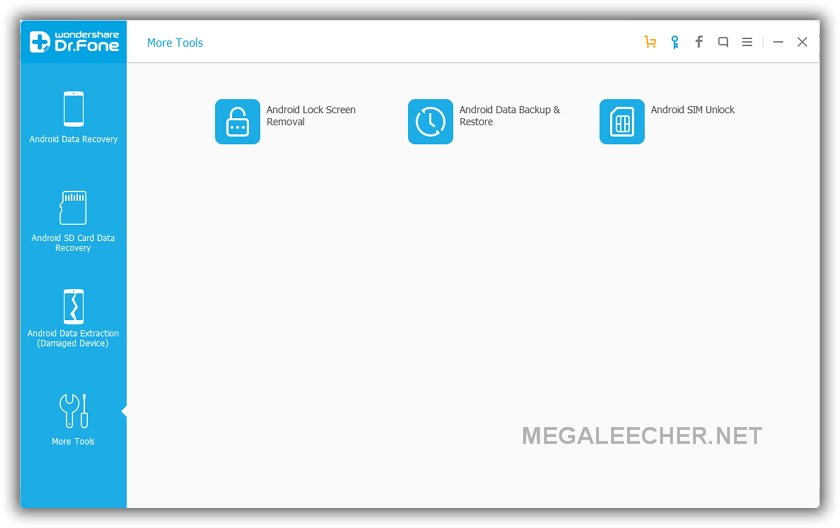 To remove your pin, password, fingerprints or patterns, connect your android device and click "start" to complete the first step of the process.
Enter the download mode on your device
Get your android phone on download mode. And then follow the three sub steps which are as follows:
1. Power off your android device.
2. Simultaneously press and hold volume down button along home button and volume up button.
3. Press the volume up key to enter the download mode.
Download recovery package
After getting your device in the download mode, it will automatically begin downloading the recovery package. You just have to wait until its done. After this step, you will have one step until you can use your phone again.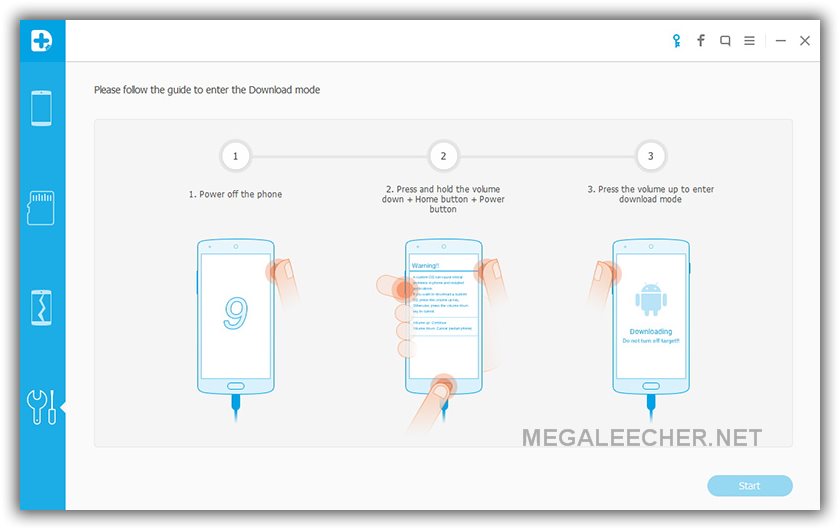 Step four is the last step of the process which means that you would not have to wait any longer than a few minutes to enjoy your android device again. In this step, once your device completes the recovery package, the android lock screen removal begins. This process would not cause any data loss. Once this process is completed, you can access your android device without any limitations.
That is all from my side about Dr. Fone – Android lock removal software. Use it and enjoy your Android phone just like before. Do let me know about your experiences about using it and let me know if I missed anything.