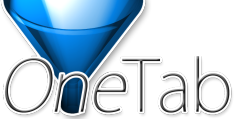 No matter how fast and efficient your web-browser is, it can start to crawl if multiple tabs are opened. We recently reviewed The Great Suspender - a free extension for Google Chrome browser allowing users to suspend tabs saving computing resources when not in use. Well, we now have an even better option.
OneTab - the free, web-browser extension for Google Chrome allows users to save upto 95% of computer memory by converting opened tabs into a single tab, listing all individual tabs. Unlike The Great Suspender this solution not only offers a much efficient system resources saving, but also provides additional screen real state in the tab-bar.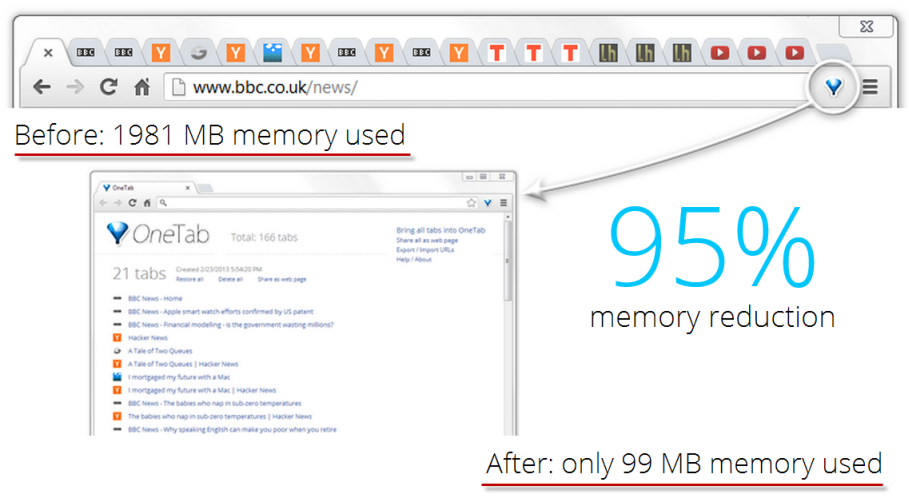 OneTab also allows you to easily import and export tabs as a list of URLs. The option to make a web page allows sharing of tab-list with other users, computers, and devices like smartphones and tablets.
The extension also offers full drag-n-drop functionality to organize your tab list. You can also hold down the Ctrl or Cmd key while restoring tabs, and they will remain in your OneTab list (meaning you can use OneTab as a way of quickly launching a set of commonly used tabs).