Mobile industry is witnessing skyrocketing boom on a daily basis. No matter you are on a train or during a summer vacation, phones and tablets are almost everywhere for, to a great extent, video entertainment. But sometimes various videos can be an impediment as mobile devices usually supports a limited video formats, making you unable to play all videos with your gadgets, to name a few, iPhone, iPad, Samsung, etc. Luckily, the advent of newly developed MacX Mobile Video Converter comes to save the day.
To celebrate the premiere of the new product, this brand-new mobile video converter for Mac will be launched in the form of a free giveaway from June 13 to June 30. Anyone who'd like to digitize videos to make them playable on iOS, Android, Microsoft mobiles and tablets, etc can grab this as a freebie.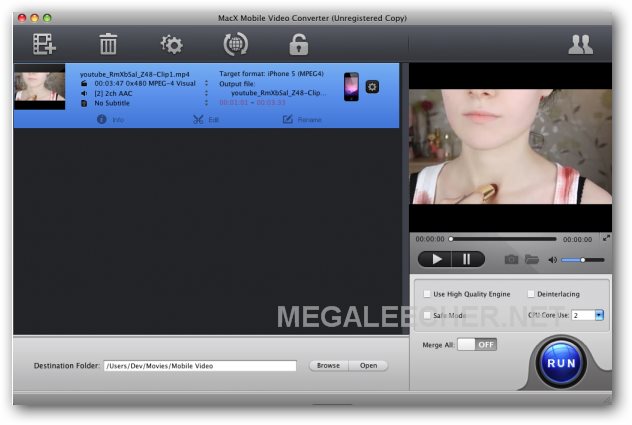 Crammed with as many as 200 profiles for nearly all mobile phones and tablets, MacX Mobile Video Converter greatly lessens the difficulty in video conversion. No matter you have MKV, MTS, M2TS, MOD videos, or MP4, FLV, AVI, WMV videos in hands, this Mac-based mobile video converter software will help you convert the numerous videos for playback on iPhone 5, iPad Mini, Samsung Galaxy S4, The New HTC One, Amazon Kindle Fire, Google Nexus 7, Surface, WP8, Blackberry, PSP, etc with faultless compatibility.