While Apple's solution to manage iOS devices, "iTunes" is a great piece of utility. Many users simply hate to use it specially with the whole "Sync" methodology, this is the reason we have quite some free iTunes alternatives out there.
If you are looking for something which offers both ease-of-use and raw power to control and command your iDevice, free Windows and MAC utility "iFunBox" is for you.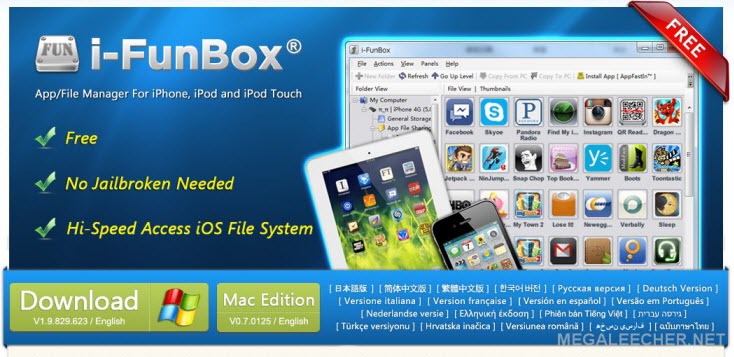 Equipped with features like total control of iPhone/iPad file-system, single click .IPA file installs (AppFastIn) with app backup support, ability to make use of iPhone storage as a regular removable disk for general storage, Access App sandbox without Jailbreak, picture and wallpaper manipulation with previews and ability to export music and movies from iPhone/iPod. While the 91 iPhone PC Suite does have more features, this is very simple and portable to use, just like the Cyder desktop application for Cydia application.