While we have excellent free Youtube to full-hd video and mp3 downloaders like Easy youtube Video Downloader, YouTube also offers the ability to save videos for offline viewing with limitations. The feature which was launched back in 2014 and since then it has been working great for people at large. YouTube offline lets users download videos and watch them later. A new feature has been recently added to YouTube offline known as Smart Offline.
What is Smart Offline?
Smart Offline download videos late night when the discounted data transfer rate is applied by the mobile operator. This feature only works on the mobile date, not with Wi-Fi. You just have to click the gray arrow to download the videos for offline viewing. You must select 'Save overnight' on the next window. Sit back and relax. The YouTube smart offline will download the video late night with discounted data plan. It only works for Airtel and Telenor users in India.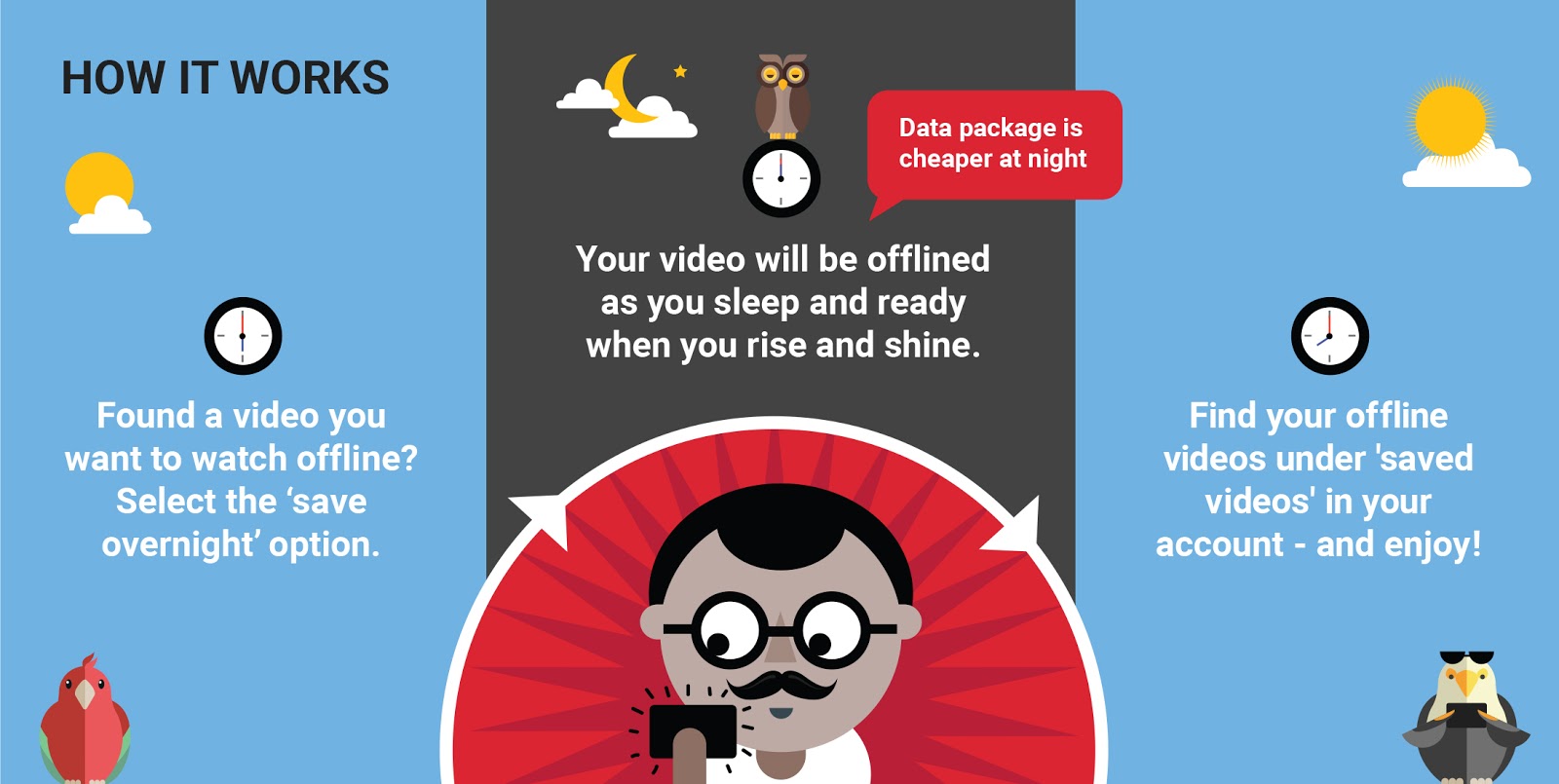 If your mobile carrier doesn't offer a discounted data plan, you will not see this feature. It doesn't work on Wi-Fi, and you must update your YouTube app to see this new and exciting feature.