Microsoft Windows and Office Activation can be tricky at times and you might get blocked by Microsoft if you try activating more then a few times with a single key to prevent software piracy.
This policy is now being implemented more strictly after Microsoft blundered and offered free Windows 8 keys to users. To prevent such situation one can opt to use handy free utility Advanced Tokens Manager for safe backup and restoration of Microsoft Windows and Office activation files locally for restore when a clean install is done.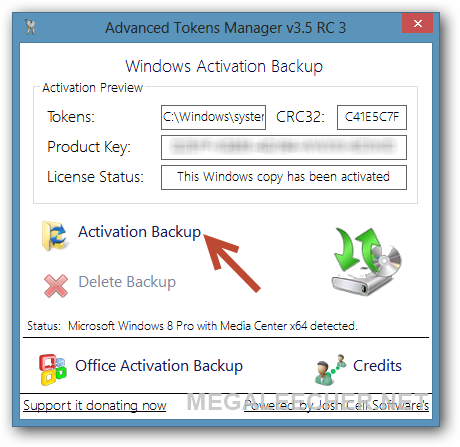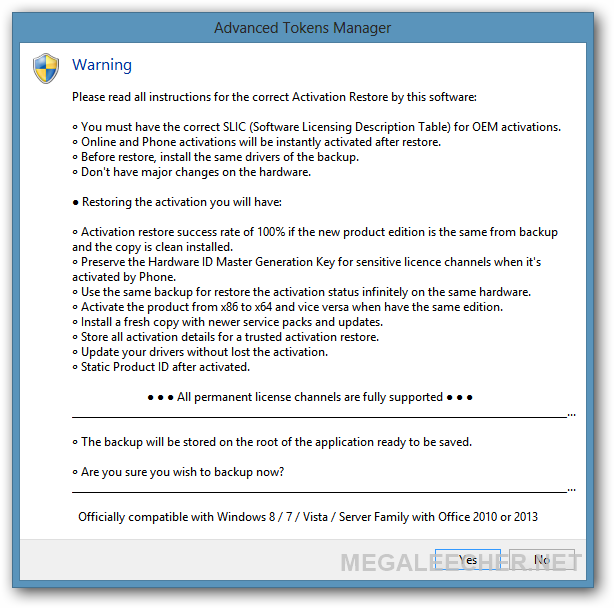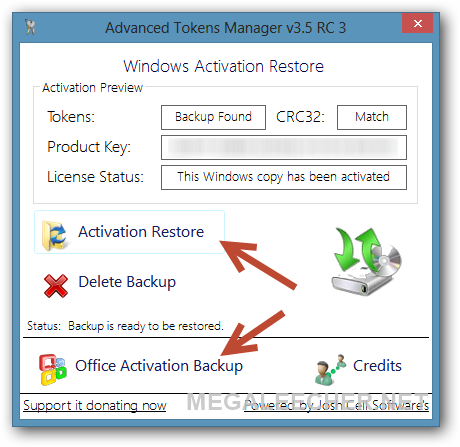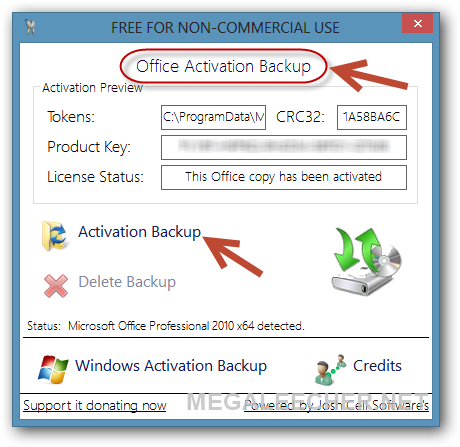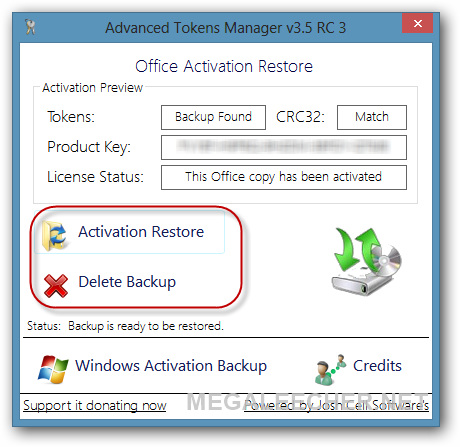 Activation restore success rate of 100% if the new product edition is the same from backup and the copy is clean installed.

Preserve the Hardware ID Master Generation Key for sensitive license channels when it is activated by Phone.

Use the same backup for restore the activation status infinitely on the same hardware.

Do not take ownership of any activation file backup / restoring the file properties.

Activate the product from x86 to x64 and vice versa when have the same edition.

Install a fresh product windows copy with newer service packs and updates.

Stores all activation details for a trusted activation restore.

All product license activation channels are fully-supported.

Check if the detected key match with the installed license.

Backup integrity checker with CRC32 of all backed-up files.

Check if the backup is valid for the product Edition.

Force the restore reinstalling files from tokens.dat.

Update your drivers without lost the activation.

Refresh the drivers before the restore.

Application log for activation restore.

Static Product ID after activated.