This Monday Apple announced their all new 3G iPhone at the Apple's Worldwide Developer's Conference (WWDC), with much needed feature upgrades like 3G, GPS and a 2 MegaPixel camera the iPhone will also be much lighter and will be available in 70 countries by end of this year, and best part of the news is that the all new feature packed iPhone will cost only $199 for to 8GB model almost half the current $399 pricetag.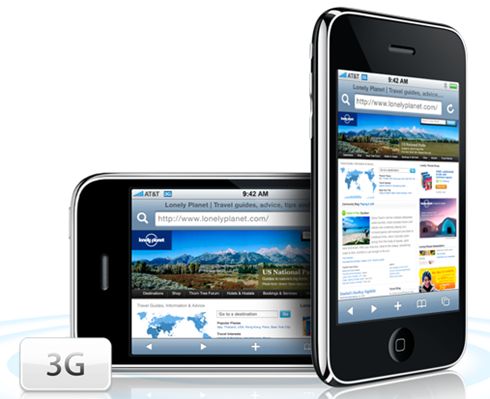 The 3G iPhone will be launched initially in 22 countries (Australia, Austria, Belgium, Canada, Denmark, Finland, France, Germany, Hong Kong, Ireland, Italy, Japan, Mexico, Netherlands, New Zealand, Norway, Portugal, Spain, Sweden, Switzerland, UK and US) on
July 11, with the remaining 48 planned by the year's end. iPhone lovers in India will have to wait as Bharti and Apple will be releasing the new iPhone later this year (official press release).