While 4K Ultra HD displays are still very expensive, there adaptation rate is picking up slowly and steadily as more and more vendors are coming up with new models making the technology affordable. To enjoy the best quality results on these high resolution 4K UHD and Full-HD screen's, we need high-resolutions videos to match there native resolution. There are quite a few "PAID" commercial utilities which allow users to download these videos from Youtube, but today we will be sharing a much easier, faster and best of all "FREE" cross-platform, cross-browser solution to grab these high-quality videos without paying anything.
Easy Youtube Video Downloader is a free, simple, fast and clean solution which allows users to instantly download Youtube videos in 4K Ultra HD, 1080p Full-HD, 720p HD, 480/360p MP4, FLV, 3GP and formats right from Youtube video pages without loading any external software or hassle of copy-pasting URL's. The web-browser addon works on your favorite web-browser (Mozilla Firefox, Google Chrome, Opera and Apple Safari) on Windows, Mac and Linux platforms.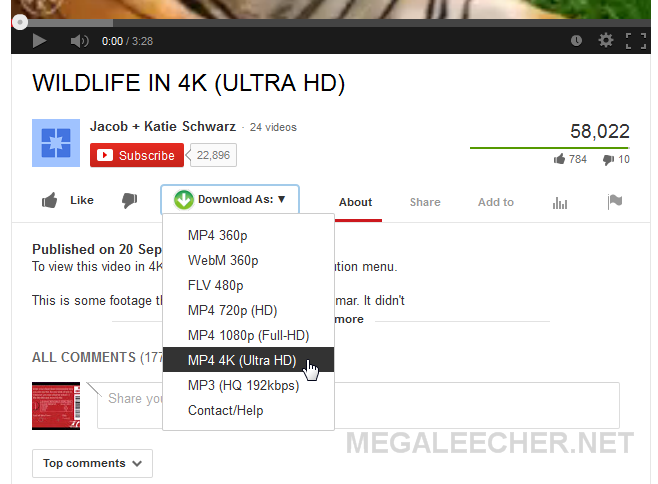 This free Youtube video downloader comes highly recommended and is also the ONLY such solution to offer direct 1080p Full-HD, 4K and MP3 downloads from Youtube videos.