Apple iTunes is an versatile software and like any other complex software is prone to errors and compatibility issues, one of the most common iTunes store error would be -3259 download error.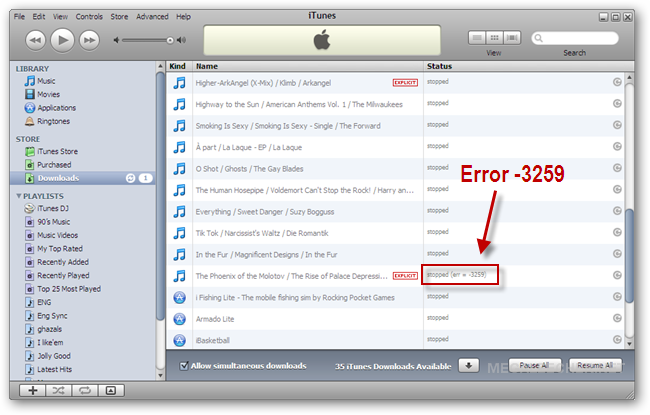 The error occurs when iTunes is unable to communicate with server because of network or permission error, you are shown one of the following error :
"There was an error downloading your music (-3259)"
"iTunes could not connect to the Store. An unknown error occurred (-3259). Make sure your network connection is active and try again."
When trying to download purchased music, getting error -3259 message in iTunes
When trying to connect to the iTunes Store, getting error -3259 message
Luckily fixing this problem is very easy and all you have to do is to upgrade to the latest version of iTunes and whitelist iTunes in your Firewall and Anti-virus application.
Problem Resolved After White-listing In Firewall