As a Samsung smartphone user, what is your single biggest problem? Is it related to backup? Is it related to file sharing and cross-device file transfer? Is it app management?
Most of the Samsung smartphone users tend to face similar problems. These are the most common issues they face. Obviously, someone using a Samsung phone shouldn't have any speed, storage, performance, or design related issues. However, when it comes to using the phone and managing your phone, you feel a bit lacking something. That's nothing but TunesGo.
TunesGo is the last thing you need to install on your Samsung smartphone.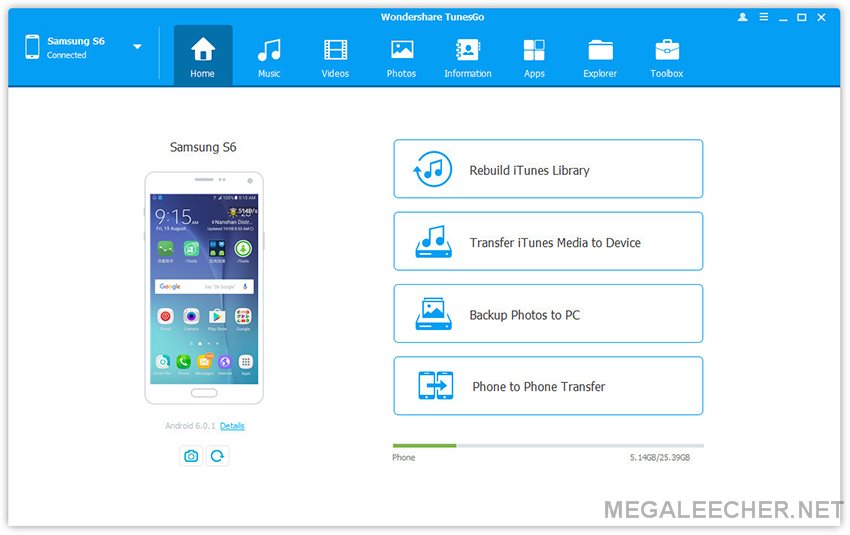 It is known as the best manager and a tool that will manage your 'mobile lifestyle'. TunesGo manages everything be it music, videos, messages, apps, files, contacts, photos, and more. It can even root any android device.
It works for both Windows and Mac. You can download and install it right away. The user interface is exceptionally easy-to-use. You don't need any training.
TunesGo comes with a whole bunch of exciting features.
Manage contacts: It comes with a powerful contact and SMS manager that lets you backup your contacts and messages from the phone to the computer. You can also import contacts from Outlook to your android as well as iOS devices. It works smoothly for all the devices.
File sharing: Think of any file type (playlists, music, podcasts, iTunes, audiobooks, etc.), TunesGo manages them all. You can transfer media files among devices such as iOS, android, Mac, and Windows. It keeps all the devices connected with your Samsung phone. What's better?
Manage photos: It comes with a nice photo editor and manager. It just doesn't allow you to manage photos but it lets you edit them too, for instance, it has a GIF maker that converts the live videos and images into GIFs.
File explorer: Yes, you can explore your entire Samsung phone from your computer with the file explorer. Just connect the phone to your computer and manage everything with a few clicks.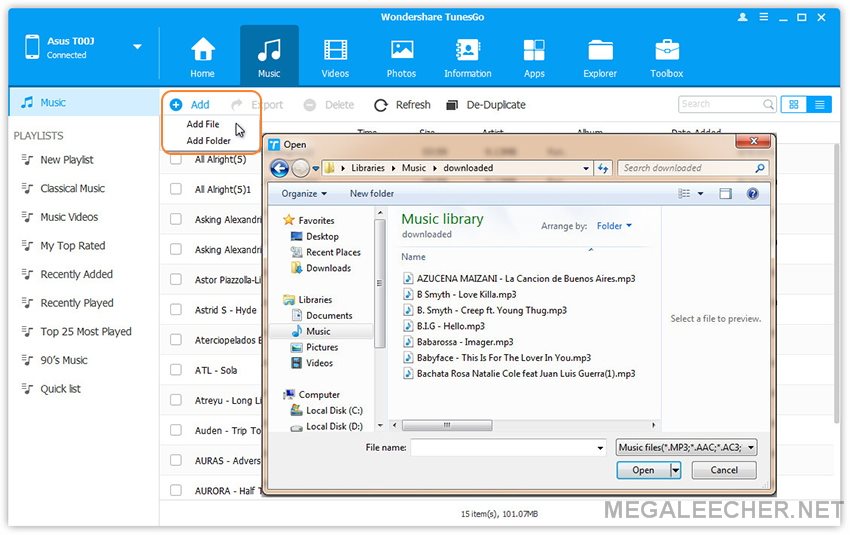 App management: Install, uninstall, backup, restore, and export apps to your smartphone right from your computer. It has one of the cleanest and the most efficient app management tools that is so powerful that it can uninstall the pre-installed apps with one-click.
Root your phone: Not happy with your Samsung root apps, TunesGo gives you full access to your phone. Root it and customize it as per your needs.
This is not all, some of the best features are yet to come…
• Free trial.
• Full 30-day money back guarantee.
• Clean and tidy software with no issues whatsoever.
• Lifetime free updates.
• Excellent customer support.
TunesGo is the best Samsung manager in the true sense. It gives you easy, full, and instant access to your phone. Connect it to other phones, android devices, iOS devices, and computers with ease. Transferring files and data between devices is not an issue with TunesGo.
It truly gives you full control of your mobile lifestyle.
Download the free trial today. For Windows, download the TunesGo here and if you are on Mac, download it here.
You are about to see the new face of your Samsung smartphone.