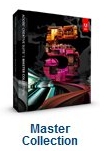 Everybody knew that Adobe Creative Suite 5 cracked version will be out within days after it starts shipping, but pirates have once again scored releasing the fully cracked Adobe CS5 Master Collection (the costliest version with all features) while users who paid are still waiting for their pre-orders to ship.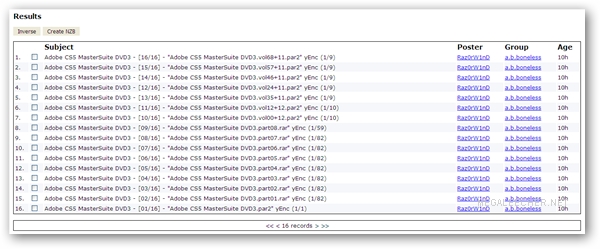 The first-ever pirated release of Adobe CS5 is now live on usenet sites with release name "Adobe.CS5.Master.Suite-Raz0rW1nD" and soon will spread to popular file-sharing methods like torrents, Rapidshare, Hotfile and Megaupload.
The Adobe CS5 creative suite release weighs roughly 9.7 GB and comes in a three DVD set as follows :
Adobe CS5 MasterSuite DVD1 - 3.98 Gb
Adobe CS5 MasterSuite DVD2 - 5.37 Gb
Adobe CS5 MasterSuite DVD3 - 439 Mb
This post is intended to be for news purpose only, please do not post any links to pirated software or keygens in comments as they will get deleted.
thanks to our reader Mohit for the heads up.
Another P2P group has released an portable version of Photoshop CS5 - "Adobe Photoshop CS5 x32 x64 Pre-Release Portable-NoGrp" sizing just 388.20 mb, here is an screenshot as posted on a P2P release site :