With release of Apple iOS 6.1.3, Apple fixed multiple security loopholes exploited by the evasi0n jailbreaking utility. While team evad3rs have earlier said that they have more loopholes which can be executed for any future jailbreak - we are still to hear from the dev's on progress of any upcoming iOS 6.1.3 jailbreak. So anybody, looking to jailbreak should . As also tweeted by renowned iOS hacker MuscleNerd.
IOS 6.1.3 is out.Jailbreakers stay away!There's no coming back to 6.1.2 JB even if you saved blobs (except iPhone4 and ipt4g)

— MuscleNerd (@MuscleNerd) March 19, 2013
Apple's patching of the WebKit flaw has also made it certain that we can surely say goodbye to the super easy to use, Noob friendly, one-click evasi0n jailbreak on Apple iOS 6.1.3.
While everybody is waiting for offcial updates from trusted jailbreak scene members, users should stay away from scams like Silv3rWind. Which claims to provide untethered Jailbreak for Apple iOS 6.1.3 on all Apple devices (iPhone 3G, iPhone 3GS, iPhone4, iPhone4S, IPhone5, iPad 1,2,3, iPod 1G,2G,3G,4G and Apple TV). The scam involves tricking users to complete a survey to download the supposed untethered jailbreak utility for iOS 6.1.3 (which is in fact fake), while the imposter makes money when users try to unlock the file completing the survey.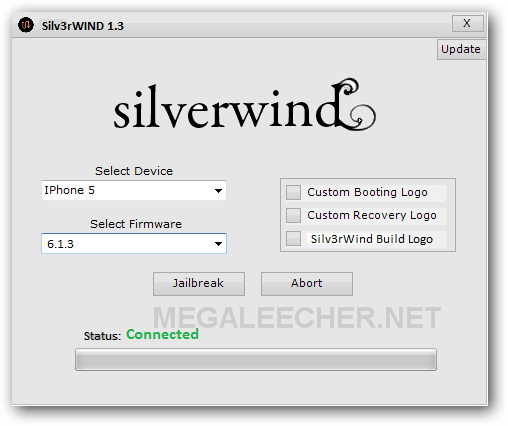 After having a look at all the comments still asking for passwords in a post which clearly tells you to stay away from this fake utility, I am amazed to see how DUMB users can be. This one has now been confirmed as a VIRUS which will mess-up your computer badly, Pls. do read the comments below from users and STAY AWAY from this fake.