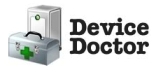 RadarSync and DriverMax are two well-known free device driver updater utilities - while both of them do a decent job keeping your device drivers updated RadarSync has issues with proper device detection and DriverMax being accurate is not much user friendly requiring compulsory user-registration.
Now to make things simpler a new free device driver updater utility Device Doctor for Windows 7, XP and Vista is here allowing fast and easy driver updates.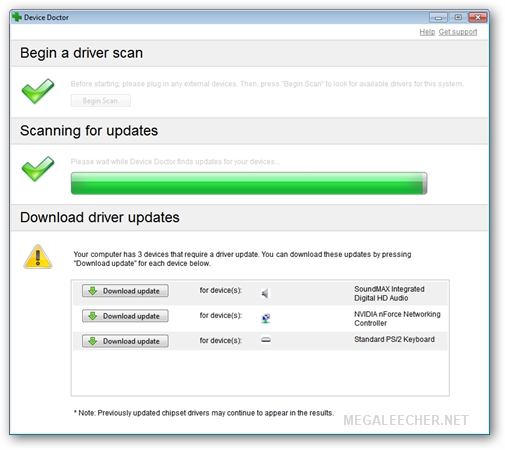 Using Device Doctor is very easy, simply begin the scan and it will display a list of driver updates available, click on the Download update button and you are taken to the driver download page from where you can copy the driver download link in your download-manager for full control over the download.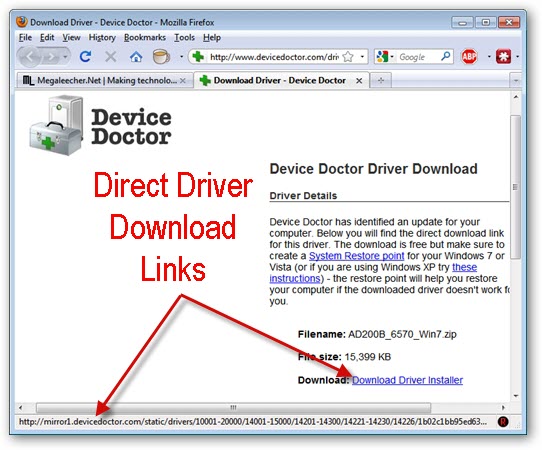 You can get the free Device Doctor utility as a regular full-install or portable version from the official Device Doctor download page, so go grab this highly-recommended utility.