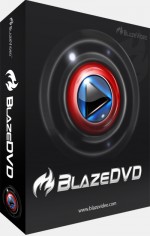 If you are looking for an professional quality region free dvd player software for Windows OS, BlazeDVD Pro would be the answer to your search. Ranked #3 in 2013 top 10 DVD player software list (by TopTen Reviews) BlazeDVD Pro is a region free DVD player software for Windows offering viewers good video picture and excellent audio quality with theater simulation mode for maximum entertainment.
Blaze DVD Player fully supports a variety of media formats including DVD, VCD, CD audio, MP3, QuickTime, and RealMedia with full support for HD video decoding. Other handy features include scene bookmarking, auto playback resume from the place you left watching and ability to take screenshots and record movie to MPEG format.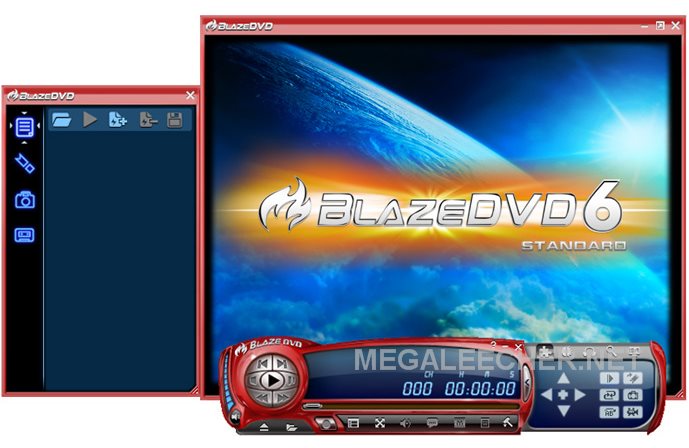 * Instantly unlocks locked DVD for free playback.
* Enables you to watch and record any region-coded/CSS-encrypted DVD movies on any DVD drive.
* Help you play multi region DVD movies without changing region code.

* Help you live record DVD movies and save the recording DVD files onto hard drive.
* Convert the recording DVD files to ASF, AVI, MP4, MPEG, so you can watch DVD movies on iPod, PSP, iPhone, BlackBerry or other media players.

* Various screen displays like Normal display, Letterbox pan&scan, widescreen.
* Virtual dual channels surround sound effects like TruSurroundXT, Dolby earphone, Dolby surround sound effects and DirectSound3D/A3D.
* You can select audio track like AC-3, Hi-Fi Audio, Dolby Pro Logic II , Dolby 5.1 or Dolby 7.1 channel to get optimal audio effect even during your moving.
* Also provides the audio effect by adjusting various preferences, such as Equalizer, to let you enjoy a wonderful audio-visual experience.

* All-in-one media player to play all common video formats like AVI, MPEG, VOB, WMV, DTS, HD (high-definition) videos, etc.
* Professional photo slideshow player lets you watch your slideshows on laptop in the comfort by playing your slideshow disc in this DVD player software.
* Auto resume play and bookmark supported.
* Parental Control - simply use this function to apply parental controls to restrict specific movie levels or choose to set a password.
* Picture in Picture - watch two loved movies at the same time in Picture in Picture format.
* Capture DVD screenshot - enable you to capture still image during movie playing for viewing in the future.