Father's Day is coming in a few days. What are you preparing for your father who gives you love and teaches you how to be a true and kind person? Here Softease Technology launches a giveaway for this special day for both Mac and iOS users to have a great and wonderful Father's Day! This is the first time that Softease Technology announces such a big giveaway which involves Mac apps, including iGreetingCard and Collage Maker, iOS app including ScreenDIY.
iGreetingCard – Make a greeting card for Father
iGreetingCard is professionally designed to help make greeting card in an easy and quick way. There are a wide range of holidays and events based templates, from Christmas, Halloween, Easter, Thanksgiving Day, Mother's Day, New Year to Birthday, Graduation, Children, Wedding, etc. Users can free to take advantage of their creativity to make unique and personalized greeting card.
- 70+ unique templates designed to make wonderful greeting cards: Christmas, New Year, Birthday, etc.
- Add text, shadow, frame for greeting card
- Decorate greeting card with cute cliparts and elements
- Apply dreamlike mask for holiday card
- Export to images / Print collage & Send via email / Share on Facebook, Flickr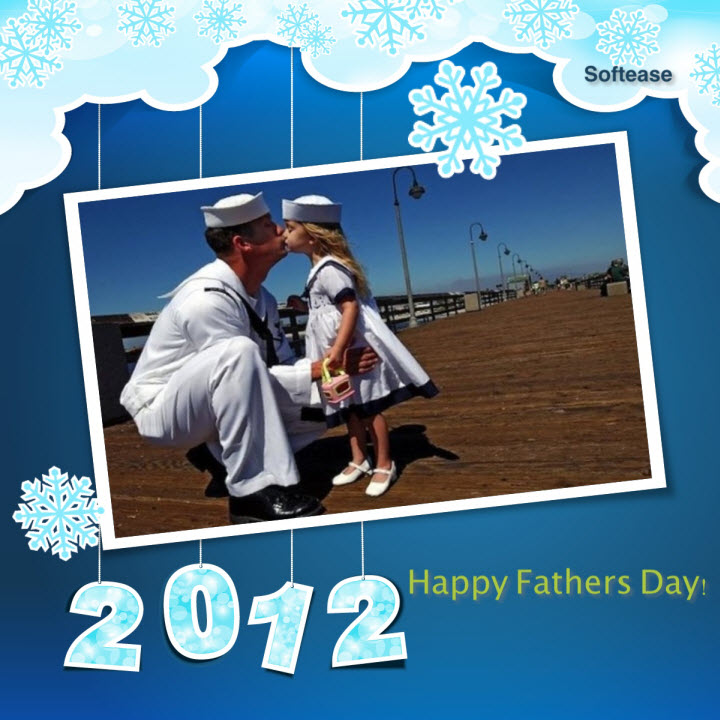 Collage Maker – Turn digital photos into cool collage
Collage Maker, an easy-to-use app designed for Mac users, is a good helper to turn any number of photos into stunning collage. It is a good way to make fun with tons of photos.
- 6 collage layouts: Classic, Grid, Focus, Free Style, Circular and heart
- Add text, customize collage background/ photo border & shadow
- Zoom in / Zoom out / Rotate photo to fit the collage
- Save collage project for further editing
- Export to images in / Print collage & Send via email / Share on Facebook, Flickr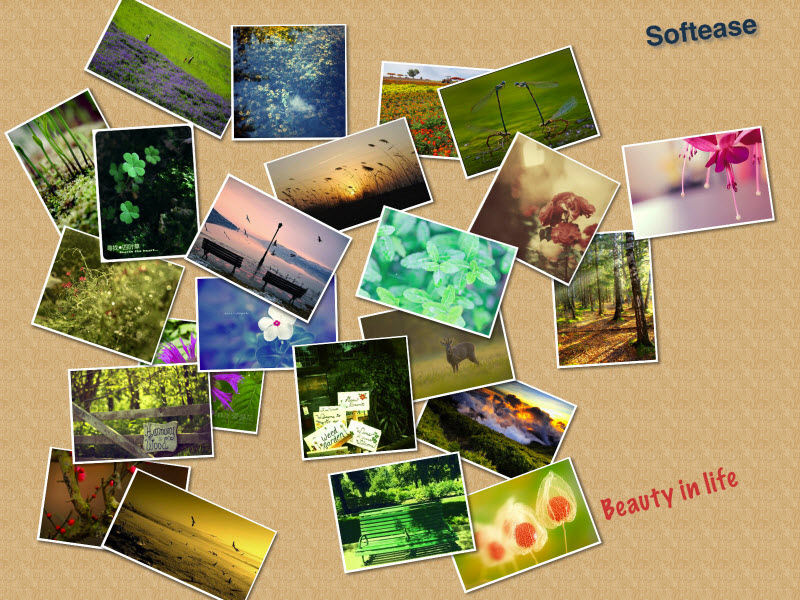 ScreeDIY: - Customize iPhone and iPod Touch with individual effects
Screen DIY is an easy-to-use but powerful application with user-friendly interface and so many special features. Only a few simple steps, making your iPhone and iPod Touch stand out from ordinary.
- High-quality and originally designed wallpaper collection
- Add new wallpapers each week, and update for free
- Lock Screen Maker
- Home Screen Maker
- Retina display high definition 640x960
- Three categories: App Shelves/Icon Skins/Background
- View the latest wallpapers in New+
- Preview in thumbnail model before download
To participate follow the instructions provided at the giveaway page - http://www.softease.biz/promotion/giveaway-promotion.html